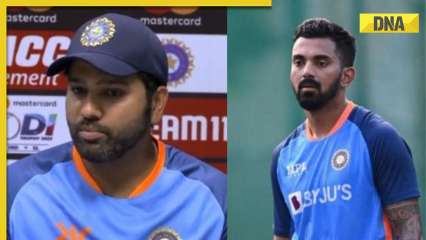 Indian Skipper Rohit Sharma is keeping alive the hope of KL Rahul playing in the third Test of the Border Gavaskar Trophy as the debate of Shubhman Gill vs KL Rahul got heated up on social media.

In a recent interview, the Indian captain said that the management will continue to back the potential players in the team. Talking about Rahul he mentioned that removal as vice-captain doesn't mean he is out of the squad.

"I spoke about it after the last game as well. Players who are going through a tough time, given their potential they will be given enough time to prove themselves"

"Being vice-captain or otherwise doesn't tell you anything. At that point in time he was the vice-captain. His removal as vice-captain doesn't indicate anything."

Both KL Rahul and Shubhman Gill were seen batting in the nets during the training session. Rahul has scored the highest individual score of 23 in the last 10 Test innings whereas Shubhman Gill is yet to play in the ongoing Border Gavaskar Trophy, he would want to continue his unblemished form of white ball cricket.
While talking about both (Shubhman and Rahul) of them practicing in the nets Rohit said that this is how the team practices for any game, today was an optional practice session whoever wanted to come, came. About playing 11 The skipper will discuss it during the toss tomorrow (March 1) morning as there is always the slightest chance of injury even in the last moment.

India will play their 3rd test against Australia on March 3 in Indore at 9:30 am IST.