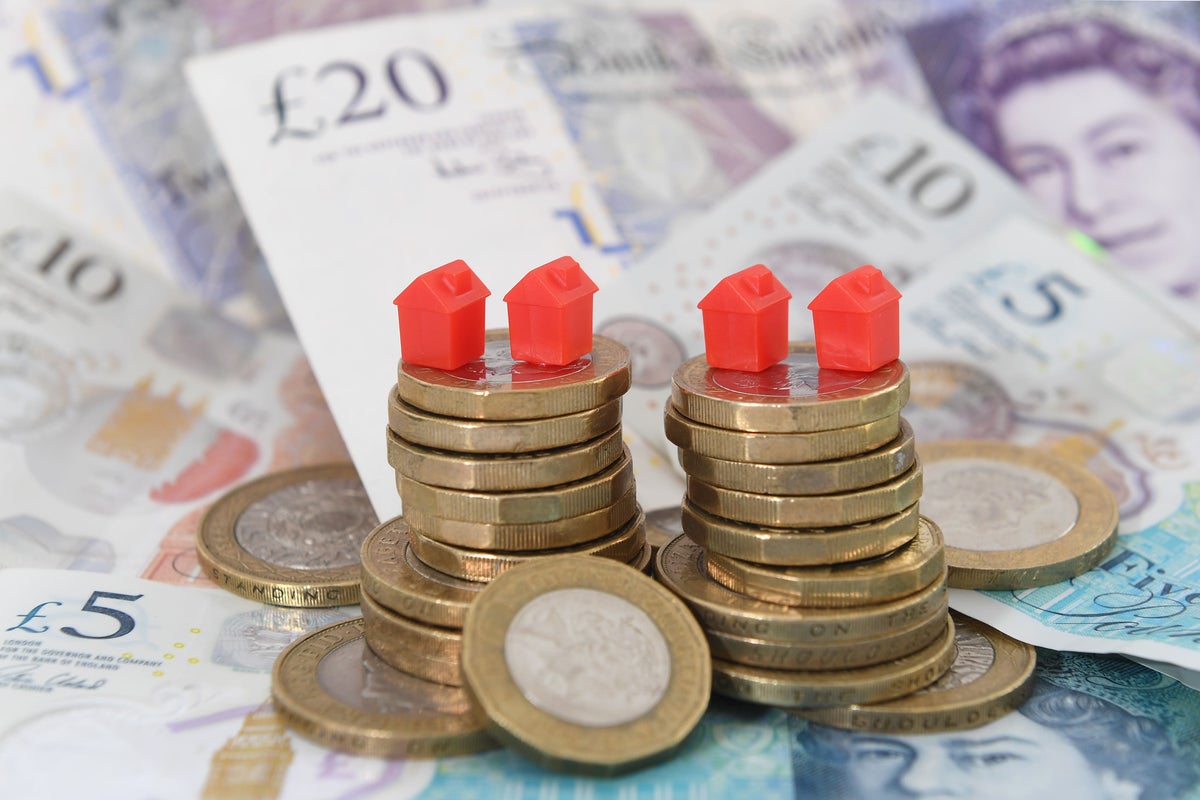 The choice of mortgage deals on the market has shrunk by more than 370 since the start of last week, according to a finance data website.
On Monday, May 22, 5,385 fixed and variable rate mortgage products were counted by Moneyfactscompare.co.uk, but by Tuesday May 30 the total had fallen to 5,012.
Several providers have withdrawn selected fixed mortgage products in recent days and some have pulled their whole fixed rate range, Moneyfactscompare.co.uk said.
The choice of mortgage products is still more than double the 2,258 deals counted in October last year, when many products vanished amid market turmoil following the mini-Budget.
On Friday last week, Nationwide Building Society made rate increases, of up to 0.45 percentage points on its mortgages, which only affects customers taking out a new mortgage deal.
Nationwide said the move would ensure its mortgage rates remained sustainable, following fluctuations in swap rates, which underpin the pricing of fixed-rate mortgages.
Some other lenders have also recently made rate increases.
Moneyfactscompare.co.uk said the average two-year fixed-rate mortgage on Monday last week was 5.34 per cent but by Tuesday this week, it had increased to 5.38 per cent.
The average five-year fixed-rate mortgage on the market has increased from 5.01 per cent to 5.05 per cent over the same period.
Office for National Statistics (ONS) figures recently showed that inflation slowed to 8.7 per cent in April, although the fall had been expected to be far greater, with experts pencilling in a drop to 8.2 per cent in April.
Some brokers have suggested that the markets have reacted negatively on the back of expectations as to where inflation would be by now.
Rachel Springall, a finance expert at Moneyfactscompare.co.uk, said: "Borrowers searching for a new deal may well be concerned about the latest developments in the mortgage market.
"Over the past few days, we have seen a few lenders withdraw selected fixed products, with some pulling out of the market, at least temporarily.
"Product choice has started to fall, and as may be expected, average fixed mortgage rates are on the rise.
"This volatility is down to the concerns surrounding future interest rate hikes, and lenders are reassessing their propositions.
"Consumers looking to refinance will find rates around 5 per cent on average for a fixed deal, compared to around 3 per cent a year ago.
"It is vital borrowers seek advice to assess the situation and to find a mortgage that suits their circumstances."