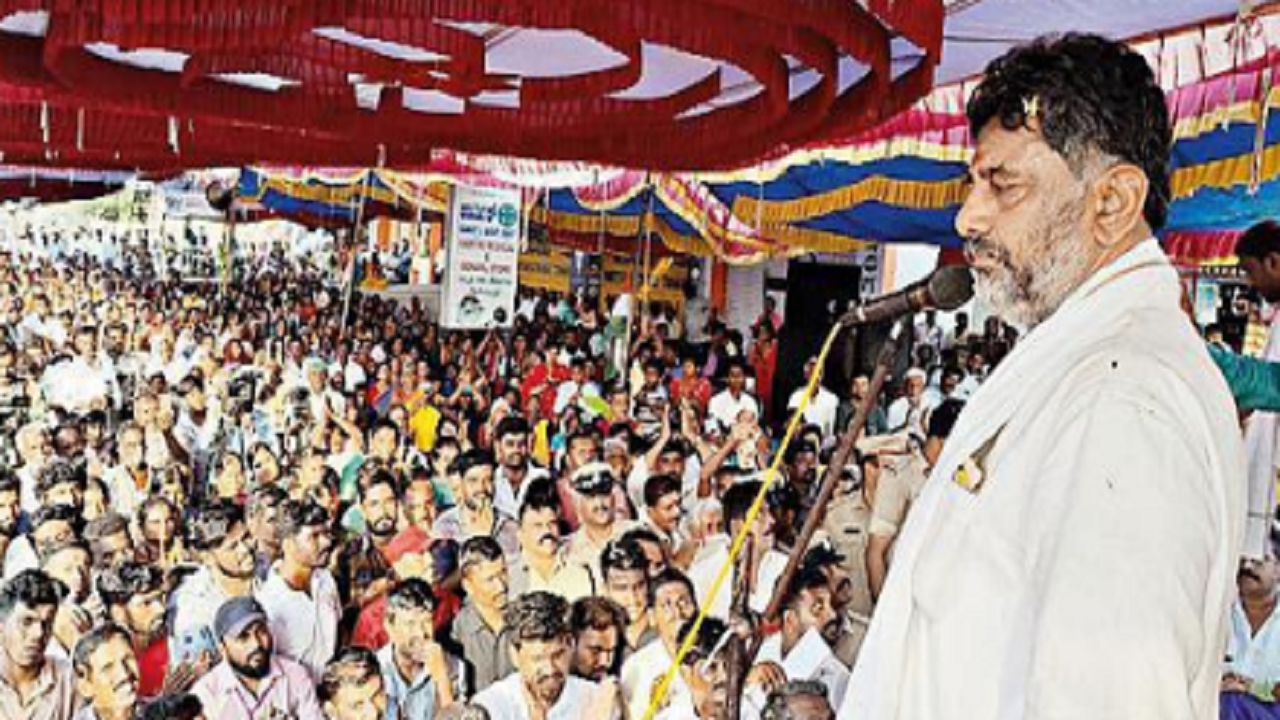 KANAKAPURA (RAMANAGARA): Breaking his long silence on why and how he lost the chief minister's post to Siddaramaiah, deputy chief minister DK Shivakumar on Saturday said he gave up the position following advice from the Gandhi family and All India Congress Committee president
Mallikarjun Kharge
.
"You voted for me in large numbers to make me the chief minister, but what to do? A decision was made. Rahul Gandhi, Sonia Gandhi and Mallikarjun Kharge gave me some advice. I had to bow my head to their words. Now I must remain patient and wait," Shivakumar said, addressing a gathering on his first visit to his home constituency after being appointed deputy CM.
Assuring his supporters that their wish to see him take over the reins as the chief minister of Karnataka at some point won't go unfulfilled, Shivakumar said: "Like me, you all should also wait patiently."
Several rounds of hectic parleys between the two state Congress leaders and the party brass in New Delhi preceded government formation in Karnataka last month. Siddaramaiah and Shivakumar were in stiff competition with each other for the CM post after Congress won 135 out of the 224 seats in the assembly
elections
held last month.
Shivakumar's contention was that he should be given the post since he had worked hard to revive the party in the state and ensured a thumping win. He also claimed that the Vokkaligas, who have traditionally voted for JD(S), had switched their allegiance and stood by him and the Congress in the recent assembly polls, ensuring the highest tally for the party in the Old Mysuru region.
Thanking people in his constituency for the welcome and affection accorded to him and exhorting them to start preparations for the panchayat polls, Shivakumar said: "I have come here to thank you and to receive your blessings."