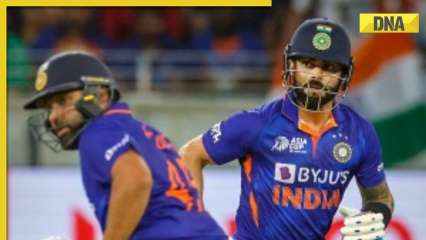 The upcoming ICC Cricket World Cup 2023 will be hosted by India, for the first time in its entirety. Now, as per reports, ICC Cricket World Cup 2023 is expected to start on October 5 and end on November 19, with the final scheduled to be at the Narendra Modi Stadium in Ahmedabad, which is the world's largest cricket stadium. 

As per ESPNCricinfo, the Board of Control for Cricket in India (BCCI) has also shortlisted at least a dozen venues for the marquee cricketing event, comprising Bengaluru, Chennai, Delhi, Dharamsala, Guwahati, Hyderabad, Kolkata, Lucknow, Indore, Rajkot, and Mumbai. The tournament will witness a total of 48 matches across 46 days. 

READ | Woman fired from HR job for 'selling sexy pics', reveals shocking details about footballers

BCCI has, however, not specified any venues for matches yet and the cities which will host warm-up matches. This is due to the complications arising due to the receding of monsoon season at different times in different parts of the country. Usually, ICC announced World Cup schedules a year in advance at least, but BCCI is also waiting for necessary clearances from the Indian government. 

These include tax exemption and getting visa clearance for the Pakistan team, which has not played a bilateral series against India since 2013. 
READ | Inside photos of Kapil Sharma's luxurious home in Mumbai and Punjab: Swimming pool, garden balcony, gazebo
Both teams have only played at ICC events since then. At ICC's quarterly meetings last weekend in Dubai, BCCI learned to have assured the global body of the sport that Pakistan teams' visas will be cleared by the Indian government. 

On the tax exemption issue, BCCI is expected to provide an update to ICC on the exact position of the government on the matter.