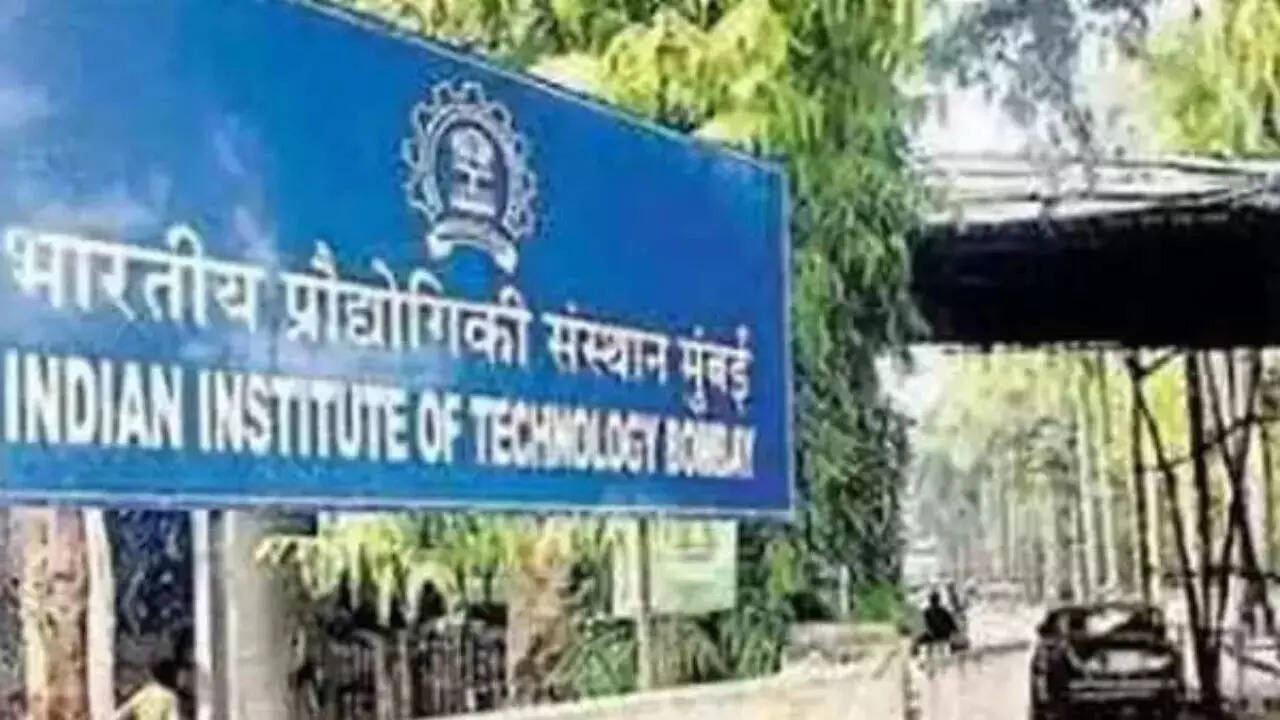 MUMBAI: Chronicling events leading up to IIT-B student Darshan Solanki's February 12 suicide, his roommate told police that hours before his death he was in their room along with wing mates including Arman Khatri, who is accused of abetting the suicide. Khatri was playing a newly downloaded game on his laptop.
The roommate's statement, suggesting that there were no visible signs of stress in Solanki, is in the chargesheet submitted on Tuesday. He said the same morning Solanki woke up before him and they all had breakfast together. He said the others were playing games on his laptop, while he went down for a stroll wearing sunglasses. "Around 12pm, when I was returning, Darshan was stepping out. He told me, 'sexy lag raha hai bhai.' I was playing on the game and was talking to a friend on the phone, when I heard screams on the floor and the wing mates told me that Darshan had jumped off…" the witness said.
In one of the last calls Solanki made before jumping to his death around 2 pm, he spoke to his family around 12.20 pm while they were at a relative's wedding in Ahmedabad. Solanki's mother told police he had called on his father's phone and also spoke to a cousin, who was celebrating his birthday, and an aunt. "He also told me that when he returns home on February 14 we should invite all the relatives home for a get-together," the mother said. She said Solanki had a 15-day break coming and he was to go out with his college mates for two days before being picked up by his father.
Both Solanki's mother and sister recounted the alleged harassment he faced after his batchmates found out about his caste. The mother said Solanki had told her that his roommate would torture him over minor things. Darshan had told her that his friends did not like it if he wore new clothes.
Referring to a call in December, his sister said, "He had told me that the environment at IIT Bombay was not good and that there was caste-based discrimination…" In another call, he told her about his Scheduled Caste friends who warned him not to mention his caste and that he would face ragging or mental stress like them if he did. In January when he came home, he had told her that whenever he returned to the hostel from somewhere, his friends say, "Dalit aala, Dalit aala (Dalit has come..)." "During group conversations, the friends discuss that oppressed classes should not get free education. Darshan had also said that when he would face any hurdle in the lab during practicals, he would ask his friends, They would then tease him, how did you pass the exam? Darshan would tell me that no matter how many hurdles he faces, or caste struggles he has to endure, he will not lose focus and complete his IIT education," the sister said.
Another witness said in January Solanki had told him that he was unable to cope, so he would return home and join a private college.
The witness said Solanki's roommate would always help him and would take him out frequently. The witness said as Solanki found Computer Science difficult, another wing mate had helped him. A witness also said wing mates had urged Solanki to wake up and go for one of his exams but he did not. The roommate mentioned his lack of interest in studies. Solanki would be sleeping instead of attending class; he said Solanki had failed his chemistry exams.
Solanki, a first-year chemical engineering student, jumped to his death from a hostel building on February 12. The chargesheet said Solanki had apologised to Khatri for making communal remarks during a fight between the two and told him he was leaving the city, but the accused had threatened him with a paper-cutter. Police said this showed Solanki was troubled by the threat.