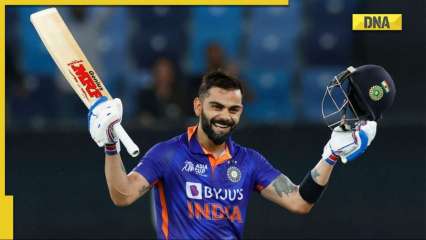 In a surprising claim, Pakistani batter Khurram Manzoor has said that his List A record is "better than" that of the former India captain Virat Kohli but he is still getting ignored by the selectors of his country.

Khurram Manzoor has played 16 Tests, seven ODIs and three T20Is for Pakistan. He made his debut for Pakistan in 2008.

Talking about his List A records, Manzoor said in a Youtube video that he does not want to compare himself with Kohli but he was talking about his List A records in order to highlight his achievements in domestic cricket.
 "I am not comparing myself with Virat Kohli. Fact is, in 50-overs cricket, whoever are there in the top-10, I am the world no.1. After me stands Kohli. My conversion rate in List A cricket is better than him. He scores a century every six innings. I score century every 5.68 innings. And based on my average of 53, over the last 10 years, I am ranked fifth in the world in List A cricket. I also have scored 24 centuries in the last 48 innings. Between 2015 and now, whoever has opened for Pakistan, I still remain the leading scorer among them. I am also the top scorer and century getter in national T20. Yet I get ignored. And nobody has ever given me a solid reason for that," he said.

Khurram has scored 7992 runs in 166 List A games with 27 centuries. His batting average is 53.42. Kohli  has scored 14215 runs in 294 innings with 50 centuries.