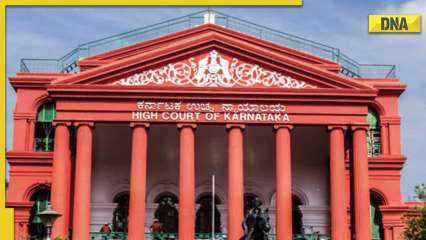 The Karnataka High Court on Tuesday night refused to interfere with the authorities' decision to allow Ganesh Chaturthi celebrations at the Hubbali Idgah Maidan in Karnataka. The court was hearing an urgent plea challenging the state government's order of allowing Ganesh Chaturthi festivities at Hubballi's Eidgah Maidan.

The top court said that the ground has not been declared as a place of worship, and that the petitioner's charge of violation of provisions of the Act of 1991 cannot be a ground to order status quo. 

The Court noted that the title of the property in dispute belonged to the Dharwad Municipality and that the petitioner was only a licensee of the plot, having permission to offer namaz only on Ramzan and Bakri Id. The Court rejected the argument of the petitioner that the property is covered under the Places of Worship Act 1991, noting that the ground is used for activities like vehicle parking and vending. Also, no record has been produced by the petitioner to show that the property has been declared as a place of worship.

The court further said that the status quo ordered by the Supreme Court in respect of the Idgah ground in Bengaluru cannot be applied to the present case, as in that case there was a title dispute. However, in this case, the petitioner was not denying the title of the municipality. 

It noted that there is no title dispute and thus the petitioner is not entitled for the benefit of interim order passed by the Supreme Court.   

The petition seeking urgent hearing was filed just hours after the Supreme Court refused to grant permission for Ganesh Chaturthi celebrations at Bengaluru's Idgah Maidan and ordered status quo on land by both parties.
The Hubballi-Dharwad Municipal Corporation (HDMC) has decided to allow installation of Ganapati idol for three days at Idagh Maidan. Hubballi-Dharwad Mayor Iresh Anchatageri announced the decision late on Monday after holding a prolonged meeting with elected representatives and officials.

According to officials as per the Supreme Court order following a dispute, Muslims are allowed to hold prayer at the ground twice a year, and HDMC hoists the national flag during Independence Day and Republic day there.
The top court's order refusing to allow Ganesh Chaturthi celebrations at Bengaluru's Idgah Maidan came on an appeal filed by the Central Muslim Association of Karnataka and Karnataka Waqf Board challenging the order of the High Court.

A division bench of the Karnataka High Court on August 26 permitted the state government to consider and pass appropriate orders on the applications received by the Deputy Commissioner of Bengaluru (Urban) seeking the use of Idgah Maidan at Chamarajpet.