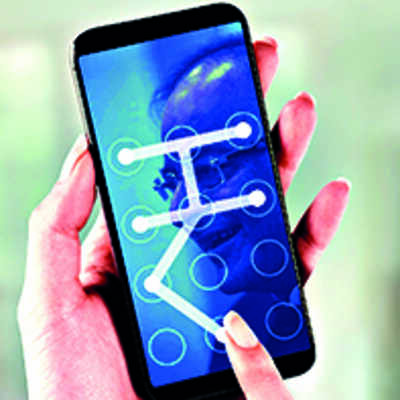 Oriental Insurance Company Ltd representatives coaxed the duo into taking an annual insurance cover worth Rs 1,500, claiming a full refund would be provided if the handset is lost or damaged.
BENGALURU: A top insurance firm that promised 100% clearance of claims in case of loss or damage of smartphones but failed to do so when a father and son made a similar claim, has been rapped by a consumer court. The court ordered a full refund of the device cost and a compensation of Rs 12,000 for the trouble caused to the duo.
On December 17, 2016, Bhuvaneshwarinagar residents T Mohan Kumar, 50, and his son Mokshith, 21, visited the Reliance Digital showroom in Nagarbhavi 2nd Stage and purchased a Samsung phone costing Rs 50,900. Representatives of Oriental Insurance Company Ltd coaxed Kumar into taking an annual insurance cover worth Rs 1,500 for the new phone, claiming that a full refund would be provided as insurance claim if the handset is lost or damaged within the insurance period.
The duo purchased the insurance policy. On October 19, 2017, Mokshith lost the mobile phone on Mysore Road and approached JJR Nagar police station soon after with a complaint. Police carried out a probe and issued an untraceable report for the phone on December 2, 2017, with which Kumar approached the Reliance Digital store.
The store did not respond positively to Kumar, who then tried to reach Oriental Insurance Company Ltd by email and in person. Cold-shouldered by the firm, Kumar and Mokshith approached the Bengaluru IV additional district consumer disputes redressal commission in Shantinagar and lodged a complaint against Reliance Digital and Oriental Insurance.
In the court proceedings that commenced in May 2018, the father and son presented the case on their own, while the lawyer representing Reliance Digital claimed they are only a retail seller and have no say in matters of insurance pertaining to the products they sell. Oriental Insurance Company Ltd failed to appear in court and was declared ex parte.
In their order, judges of the Bengaluru consumer court noted that the insurance company, after getting a customer to take a policy and collecting the premium, can't shy away from fulfilling the contract in case of loss of the insured item.
The court ruled that Oriental Insurance Company Ltd must fully refund the father and son Rs 50,900 with interest for their lost mobile phone, apart from paying them Rs 10,000 for causing metal agony and Rs 2,000 towards their litigation expenses. The court dismissed the case against Reliance Digital.
FOLLOW US ON SOCIAL MEDIA
FacebookTwitterInstagramKOO APPYOUTUBE