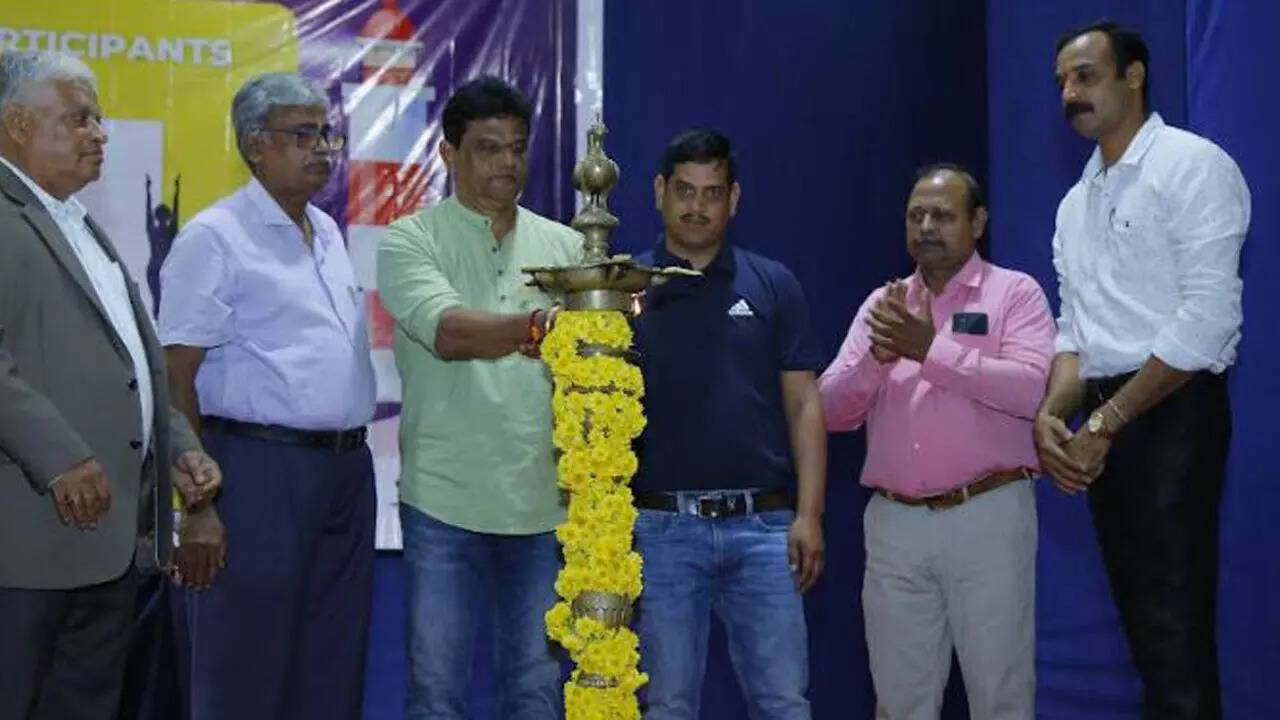 MANGALURU: The National Institute of Technology Karnataka (NITK), Surathkal, flagged off the All-India Inter-NIT Sports Meet 2K22-23 (volleyball, kabaddi and yoga) in Mangaluru — the administrative headquarters of the Dakshina Kannada district — on Friday.
Weightlifter Pushparaj Hegde P, who is a Commonwealth gold medalist, was the chief guest.
Addressing the participants, Pushparaj encouraged them to engage in sports not only to be physically fit, but also for their emotional well-being.
He further said the Union government's initiatives like Khelo India and Fit India aim at inculcating team spirit, enhancing analytical thinking, and instilling leadership skills, goal-setting, and risk-taking abilities to lead to a healthy and strong nation.
G C Mohan Kumar, director (in-charge) NITK, Surathkal, said: "This national level meet will provide an excellent opportunity to young athletes to exhibit their skills and competency in sports events, and also to share and learn from the experiences of others. We are thankful to other NITs for sending their talented athletes and are confident that this event will be a great success."
The event is held at the newly established NITK Surathkal Sports Complex.
The event will be conducted in a socially responsible and safe manner, following all Covid-19 safety protocols and guidelines.