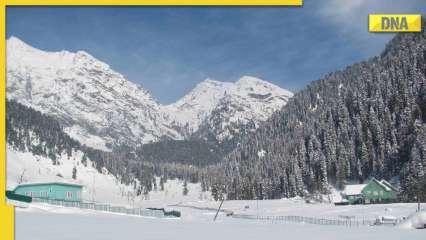 IRCTC introduces two new Kashmir tour packages starting at Rs. 19,040, check details
IRCTC has launched two new tour packages for travelers to enjoy the beautiful views of Kashmir after a reduction in cold weather. The first package is a 7-night, 8-day tour covering Gulmarg, Jammu, Katra, Srinagar, and Sonmarg, while the second package is a 6-night, 7-day tour covering Srinagar, Gulmarg, Pahalgam, and Sonmarg. Both packages include hotel accommodation, food, transportation, and travel insurance.

The first tour package will start from February 19, and the cost for a single booking is Rs 52,810, while a double booking costs Rs 26,865 per person, and booking for three people costs Rs 21,865 per person. Children between 5 to 11 years old will be charged Rs 13,665 with a bed and Rs 11,005 without a bed.

The second package also starts on February 19 and costs Rs 19,040 for a single booking, Rs 22,480 per person for double booking, and Rs 19,040 per person for triple booking. Children between 5 to 11 years old will be charged Rs 16,160 with a bed and Rs 11,330 without a bed.

Both packages include the facility of AC rooms in hotels, non-AC vehicles for transportation, breakfast, food, and cab services, as well as travel insurance. However, the packages do not cover separate hotel bookings, entry fees, mineral water, telephone charges, laundry, or any other personal expenses.
Travelers can enjoy the beautiful views of Kashmir and snowfall in the region through these packages. The facilities offered in these packages make the trip a comfortable and hassle-free experience. The costs of both packages vary depending on the number of people in the booking, and children are also charged according to their age and requirement for a bed. The two packages give travelers the opportunity to explore various locations in the region at reasonable prices.
Read more | IRCTC Nepal Tour Package: Explore the best of Nepal with Indian Railways, check details