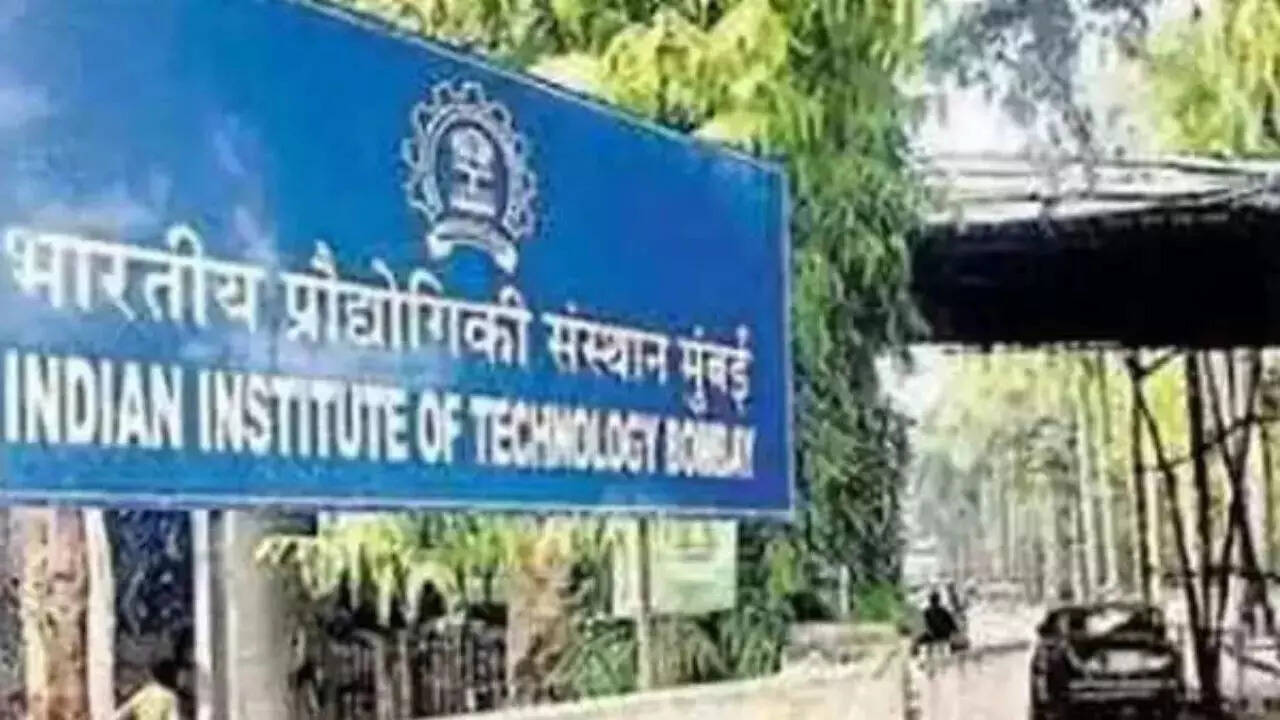 MUMBAI/AHMEDABAD: Jhanvi Solanki, sister of 18-year-old IIT-Bombay student Darshan Solanki who allegedly died by suicide on campus on Sunday, told TOI that she would approach the police and ask them to probe the death as a case of murder.
"It is not a suicide. This is a clear case of murder. My brother was mentally and emotionally strong," she told TOI on Wednesday
On Sunday, Solanki, a first-year chemical engineering student, "jumped to his death" from the seventh floor of hostel number 16 at IIT-B Powai. Powai police have recorded an accidental death entry and are probing the case.
The backward category student from Ahmedabad had spoken to his family on Sunday morning and was excited to return home for his vacation.
Powai police said, "The parents did not mention any caste discrimination inside the campus. A group is spreading rumours without any concrete proof. An inquiry has been initiated to find from where the allegations started spreading," said a Powai police officer. "The parents said their son was unhappy studying in Mumbai and wanted to get back home. They said their son's train ticket was booked for his home visit after the semester gets over," said the cop.
When asked about allegations of discrimination, Jhanvi said, "He had casually mentioned cases of discrimination. My brother had cracked the highly competitive entrance test in the second attempt to join his dream college – IIT-Bombay-without tuition. He was not one to crack under pressure. He casually told me how the attitude of fellow students changed when they came to know he belonged to the scheduled caste. They ignored him; they wouldn't help him," said Jhanvi. She was quick to add: "Even if he was being discriminated against, he was not the kind to get perturbed. He was strong and believed we live in our own world and we find our happiness in it."
She didn't suspect anyone in particular. "It looks like someone hit his head from behind and killed him."
Darshan's father, Ramesh Solanki, a plumber, alleged the institute as well as hospital authorities had tried to cover up the matter and performed a post-mortem before he reached Mumbai. "If you fall from the seventh floor, you will sustain many injuries. But when I saw my son's face after the post-mortem, I did not see any injuries. Moreover, the post-mortem was done in a haste and that too without our permission."
"He had called to wish my cousin for her birthday. He spoke so happily about the fact that his exam was over and that he was going out with his friends. My dad asked if he needed any money but he refused. Yet, dad transferred Rs 3,000 to his account. He was so excited about coming home for vacation. Why would he then take his life?" said Jhanvi who is pursuing MCA.
Meanwhile, union minister of state for social justice Ramdas Athawale visited IIT-B on Wednesday and demanded a probe into the death. He said he will make efforts to facilitate financial aid to the Solankis from Maharashtra and Gujarat governments.
Ambedkar Periyar Phule Study Circle, a student group, had alleged Solanki was being discriminated against; on Wednesday, it demanded the director's resignation. The institute on Tuesday said it takes utmost precaution to make the campus as inclusive as possible and has zero tolerance for any discrimination by faculty.