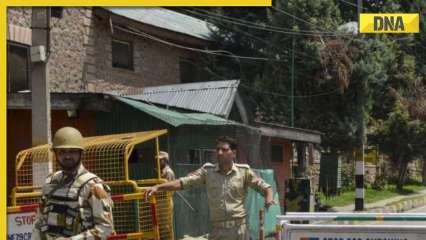 Security personnel in the Poonch region of Jammu and Kashmir smashed a narco-terror module and seized 7 kilogrammes of heroin, Rs 2 crore in cash, guns, and ammunition from the home of a prominent drug seller on Friday.

"Huge quantity of heroin and cash was recovered from the house of a drug peddler from Poonch named Rafi Dhana, alias Rafi Lala," said police.

Seen as a high-risk drug trafficker, Rafi Dhana was arrested and held in accordance with the Public Safety Act (PSA). At Poonch, he maintains a residence not far from the Line of Control (LoC).

"Today, on some inputs Poonch Police team led by Inspector Sunil and CRPF searched the house of Rafi. During search, 7 kg of heroin, around Rs 2 crores in cash and a Pistol with one Magazine, ten rounds along with seven rounds of SLR was recovered," the police said.

The search proceeded all the way up to Friday evening, during which time the magistrate and notable residents were present.
Also, READ: BJP performance in Tripura, Meghalaya, Nagaland: 2018 vs 2023 elections result, seat, vote share analysis
"With this effort, Poonch Police and security forces have been able to bust a huge narco terror module. The searches are still going on in presence of Magistrates and prominent citizens. The Nexus of this module with Punjab-based narcotics smugglers is being investigated. A case has been registered at Police station Mandi and an investigation set into motion," the police added. 

(With inputs from ANI)