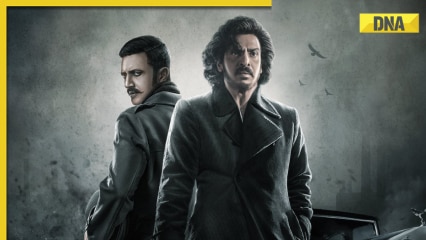 The new pan-India film Kabzaa is the clear winner at the box office this Friday. This weekend has seen three big films release in theatres. Apart from Kabzaa, there is Kapil Sharma-starrer Zwigato and Rani Mukerji's Mrs Chatterjee vs Norway. However, since the two Hindi films are for niche audience and Kabzaa is a mass entertainer, the Kannada film will rule the roost.

Kabzaa, which stars Upendra, Shriya Saran, and Kiccha Sudeep, is a Kannada film directed by R Chandru. The pan-India film has also been released in Hindi as Underworld Ka Kabzaa as well as in Tamil and Telugu. The film has not been received favourably by critics, many of whom have dubbed it a poor man's version of KGF, the highest-grossing Kannada film ever.

However, the bad reviews have not deterred the viewers, who have thronged the theatres on its release day. As of Friday afternoon, the film had registered a very healthy 40% occupancy in its Kannada version and more than respectable 26% for the Telugu version. Industry insiders are predicting the film to earn in excess of Rs 10 crore net in all languages, the bulk of which will come from Kannada.
In comparison, Rani Mukerji's legal drama Mrs Chatterjee vs Norway is expected to open at Rs 2 crore. Given the film's niche positioning and size of release, it is a respectable figure. Industry experts expect the film to grow via word of mouth. The film, based on a true story, has received good reviews, particularly for Rani's performance.

Kapil Sharma-starrer Zwigato, however, will suffer the most. The Nandita Das film is expected to open at a rather low Rs 40-50 lakh. This is largely because the film is seen as a non-mass title and there isn't any great buzz around its release as well. The positive reviews may help the numbers improve over the weekend but the film is unlikely to be a great commercial success. However, that may not have been the makers' objective anyway given the success the film has had in film festivals overseas.