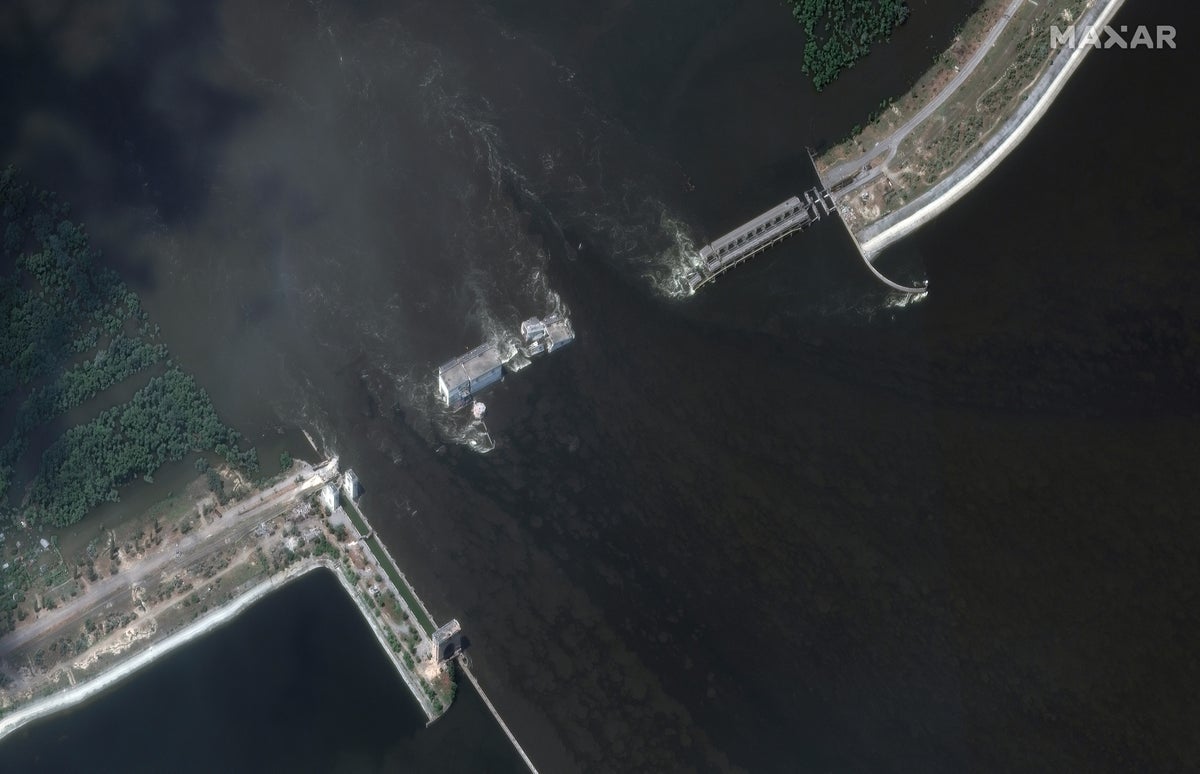 Ukraine: Soviet-era dam destroyed near Zaporizhzhia nuclear plant
The Nova Kakhovka dam collapse will have long-term effects akin to the Chernobyl nuclear disaster, an environmental expert has warned.
Ukraine says Russia blew up the dam, most likely as an attempt to slow down Kyiv's military counteroffensive. Russia has denied responsibility.
Maksym Soroka, an environmental safety expert at the Dovkola Network NGO, told FT.com that she compares the massive attack with "the Chernobyl disaster".
"Yes, the consequences are different, but the long-term effect on the population and the territory is the same," she said.
At least three people have drowned in floods in southern Ukraine's Kherson, local media reports have said in the first such confirmation of casualties from the dam's destruction.
Ukrainian officials have warned locals of the danger posed by dislodged landmines exploding or releasing chemicals into the floodwater.
Ukrainian president Volodymyr Zelensky said it was impossible to predict how many people would die in Russian-occupied areas due to the flooding, urging a "clear and rapid reaction from the world" to support victims.