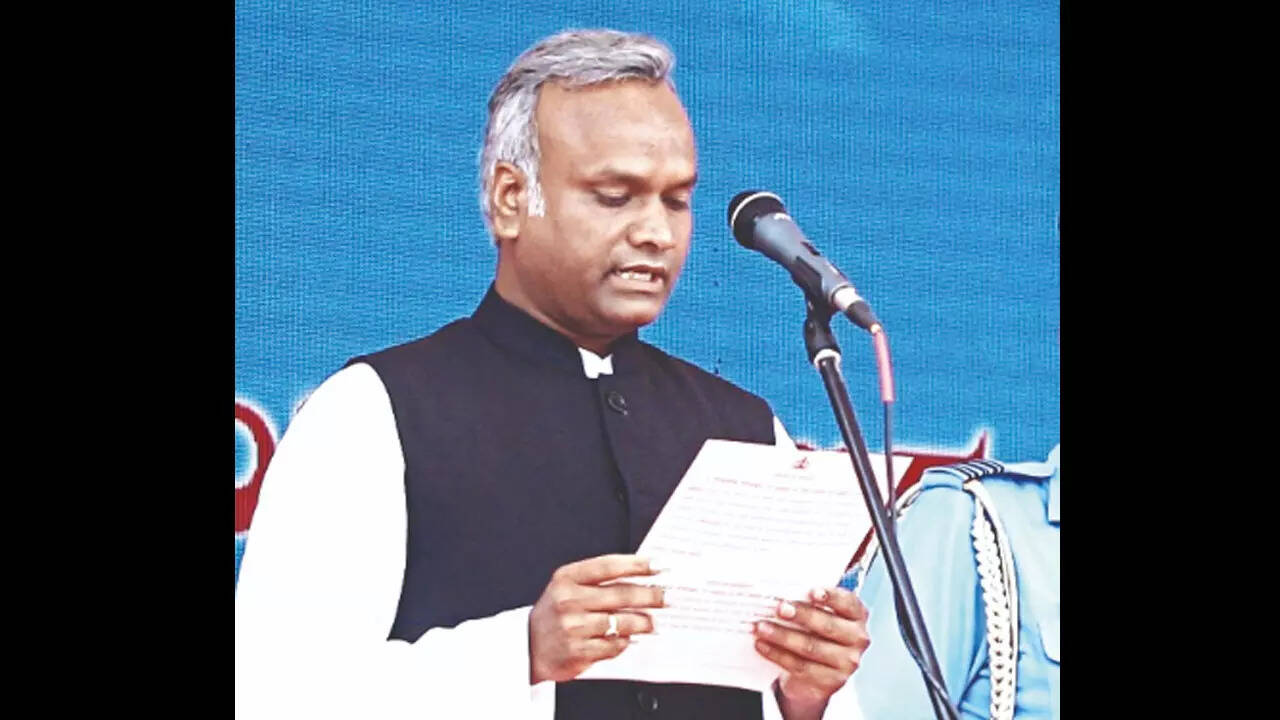 BENGALURU: Chief minister Siddaramaiah on Wednesday effected a minor reallocation of portfolios, handing the coveted IT-BT portfolio to rural development and panchayat raj minister Priyank Kharge, who had held the post in the previous Congress government.
Industries minister MB Patil has been given the additional charge of infrastructure development.
According to party insiders, Patil was initially given the IT-BT portfolio along with industries. Later, the department went to Kharge along with RDPR. With MB Patil keen on IT and BT and apparently opposing this move, Siddaramaiah had kept the portfolio to himself.
The IT-BT ministry has gained significant importance in Karnataka. There was great anticipation on who would be assigned this portfolio in the Siddaramaiah government, especially considering the savvy KT Rama Rao holding the position in neighbouring Telangana, and Hyderabad posing a tough competition to Bengaluru.
'IT-BT, infra in veterans' hands'
KT Rama Rao, popularly known as KTR, had criticized Karnataka in 2022, highlighting issues like poor infrastructure and communal disharmony while inviting investors to his state.
KPCC president DK Shivakmuar had responded to the challenge, by asserting that the Congress would come to power and prioritize infrastructure development, ensuring law and order.
"The state's performance in the areas of IT-BT and infrastructure development is critical given the tough competition we are facing from neighbouring states and challenges the global economy is facing with the threat of a slowdown looming. These two departments are now in experienced hands," said KPCC general secretary BS Shivanna.
Priyank, known for his technological expertise, had previously held the IT-BT portfolio during Siddaramaiah's tenure from 2016 to 2018. Priyank is credited with successfully leading Congress' online campaign against the BJP before the assembly polls.
There were concerns raised over the allocation of the IT-BT portfolio to Patil, added sources. Patil, who was eyeing the water resources portfolio, was in fact sulking, while the infrastructure portfolio was given to D Sudhakar.
With seniors vying for key portfolios, Siddaramaiah, who'd kept IT-BT and infrastructure, reallocated them to Patil and Kharge.