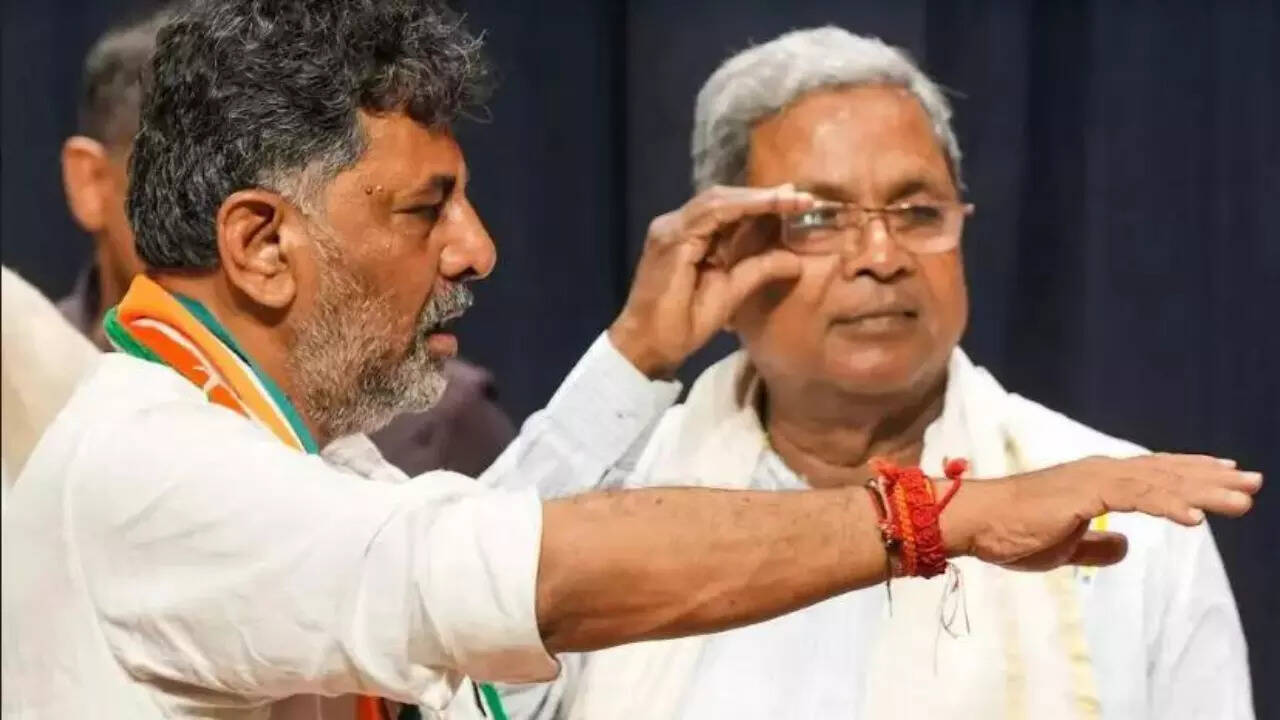 BENGALURU: CM Siddaramaiah on Monday sought detailed reports from officials of key departments on finer details like beneficiary profiles and funds required for the implementation of Congress's five pre-poll guarantees.
Siddaramaiah, who held a marathon meeting with senior officials of the finance, energy, transport, food, and civil supplies departments here on Monday, asked them to come out with a detailed report by Wednesday on guidelines for identification of beneficiaries and the quantum of funds to be required for the implementation of five guarantees. Officials were told to study similar schemes rolled out in other states.
Congress has promised 200 units free power to all households, Rs 2,000/month to the woman head of the family, Rs 3,000 & Rs 1,500 monthly for unemployed graduates and diploma holders, respectively, 10kg rice a month for every person in BPL families, and free travel for women in state-run buses. As per a conservative estimation, the government needs to spend Rs 50,000 crore every year to fulfil these guarantees. The CM has convened a cabinet meeting on Thursday to discuss the reports from officials & will take a decision on the implementation of guarantees.
A source from CMO said: "In all likelihood, the date of implementation of the guarantees and guidelines for beneficiary selection will be announced after the meeting."
Opposition parties mounted pressure on the government to fulfil its pre-poll guarantees as soon as possible and without any conditions.
Former chief minister Basavaraj Bommai said the Congress' true colours would be exposed in a few days. "Looking at the statements by ministers, it looks like they said something and will do something else. During the elections, they said the guarantees would be free and without conditions for everyone," Bommai pointed out, adding that they (Congress) are cheating the people of Karnataka by making changes to the poll promises.
Responding to the opposition's attack, deputy chief minister DK Shivakumar said the Congress government is committed to implementing all five pre-poll promises, but he refused to set any deadline.
"The cabinet meeting will discuss fulfilling the poll guarantees. By then, the CM holds discussions with ministers and officials and brings relevant information to the cabinet. We will have to do it systematically, and all preparations are on," Shivakumar said, adding the government is "responsible" and will keep the promises made to its people.
Accusing the opposition parties of creating confusion, public works minister Satish Jarkiholi reiterated the party's commitment and said it takes time to fulfill the guarantees and that they will definitely keep the promise.