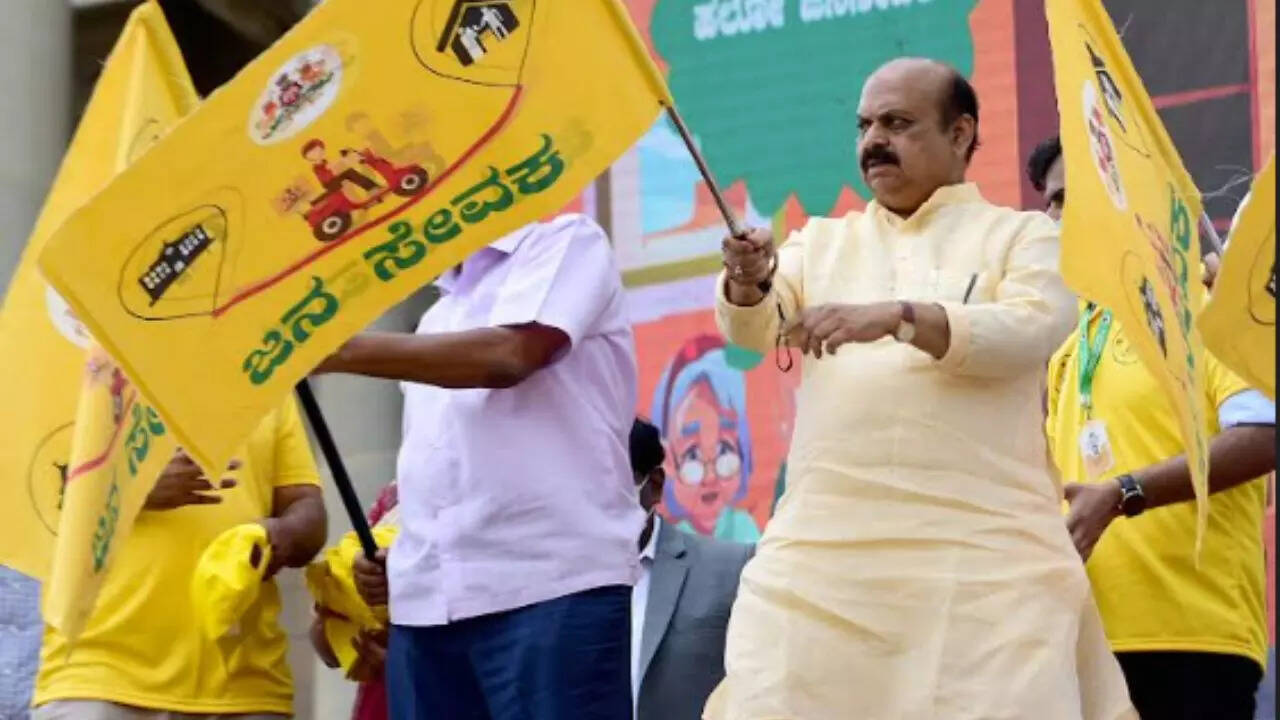 BENGALURU: The Karnataka government's ambitious online citizen services portal – Seva Sindhu has clocked three crore deliveries since its launch five years ago. The portal allows citizens to avail of as many as 850 services under 80 departments at the click of a button or by visiting the delivery channels of Seva Sindhu such as GramaOne, BengaluruOne or KarnatakaOne. After booking slots online or by visiting the designated channels, the services will be door delivered to the citizens by Janasevakas.
Expressing joy on achieving the three crore mark, BN Varaprasad Reddy, Project Director, GramaOne said, "This is a revolutionary step in the governance of the State wherein the administration is providing essential services to its citizens in a time-saving, efficient, and reliable manner." Reddy further added, "GramaOne is one of its strong delivery mechanisms, and it has achieved both inclusive governance and financial inclusion, which are important facets of good governance. Farmers, youth, women, labour, senior citizens among others are catered to with different services through GramaOne, which is acting like single stop services delivery point"
V Ponnuraj, IAS, Secretary, E-Governance said, "By delivering services at the doorstep we are able to cut down on the time required to deliver the same services and need for documents verification by the department staffers and considerably reducing the manual approvals." This tech transfer of services has been clearly demonstrated through the bus pass system for school and college students.
"Starting this academic year, the student bus passes will be issued completely in an automated manner. Every year we receive about 20 lakh applications. Of that, two lakhs are for new passes, and the remaining are for renewals. But from the ensuing academic year, the 18 lakh renewals will be automatic. For the two lakh new passes, there will be minimal manual interventions and minimal requirement of documents," he explained.
Dr Dileesh Sasi, IAS, Director, e-Governance and Ex-officio Director of the Directorate of Electronic Delivery of Citizen Services (EDCS), said, "The government is building a robust system to re-engineer existing processes by bridging various types of department machinery. Since its inception in June 2018, transactions through Seva Sindhu have increased with every passing year. Karnataka lives in villages, and one of the strong delivery channels of Seva Sindhu is GramaOne. There are more than 7,300 GramaOne centres across Karnataka. The first centre was opened on 16 November 2020 in Maganhalli, Davangere district. They have served 1.6 crore citizens in a record time." Some of the services provided via GramaOne are certificates related to caste, income, residence, old age, birth, death, widow pension, police verification, and crop insurance; besides, student bus pass, loans, application for borewell, etc.
Sanjay Kumar, State Head, BLS International, said this unique digital initiative of the government is helping people in small towns and villages in a significant way. "They don't have to travel long distances to reach government offices in taluk and district headquarters like they used to do. So, they save a lot of travel expenses and time," he said.