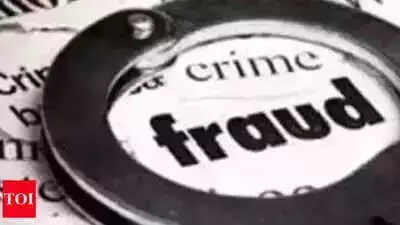 Picture used for representational purpose only
KALABURAGI: Priests at Devalaganagapur temple, one of the famous holy places in the northern districts of Karnataka, have performed irregularities and cheated devotees from Maharashtra, Telangana and Karnataka of crores of rupees.
The temple is located on river Bhima in Afzalpur taluk in the Kalaburagi district. The temple also comes under Muzurai department and Kalaburagi DC Yashwant Gurukar is the chairman of the temple development committee, who had chaired the meeting recently came to know about the scandal who has directed the executive officer Namdev Rathod to file the FIR against those who have had performed irregularities.
Police have registered complaint against Vallabh Dinakar Bhutt Pujari, Ankur Anandrao Pujari, Prateek Sadashiv Pujari, Gangadhar Shrikanth Bhutt Pujari, Sharath Nandu Bhutt Pujari. Soon after filing the complaint all have escaped from the Ganagapur.
The authentic website of the temple is www.devalganagapur.com but the accused have had created fake websites on their individual names like Dattatreya devalay, Ganagapur Dattatreya temple, Shri Kshethra Dattatreya temple, and many other names.
From these websites thousands of devotees have been cheated by plucking thousands of rupees from them. It is said that these fake websites have been functioning since last three to four years and around Rs. 20 crore scandal is found in this is said by the police.
The temple comes under Muzurai department and money should have to go to the government but by the fake websites money have gone to the pockets of these priests. These accused priests have had fixed Rs. 10,000 to 50,000 of fees structure to the different pujas and seva. In all these five fake website accounts have been drawn more than Rs. 20 crore is said.
Till now more than 2000 devotees have paid the money to these fake accounts. Individual priest will take care of individual devotee as they give their contact number on the receipt of the devotees.
All five accused priests have had opened their individual website on which they use to collect the money from devotees. Now all five have escaped from the temple and from village.
FOLLOW US ON SOCIAL MEDIA
FacebookTwitterInstagramKOO APPYOUTUBE