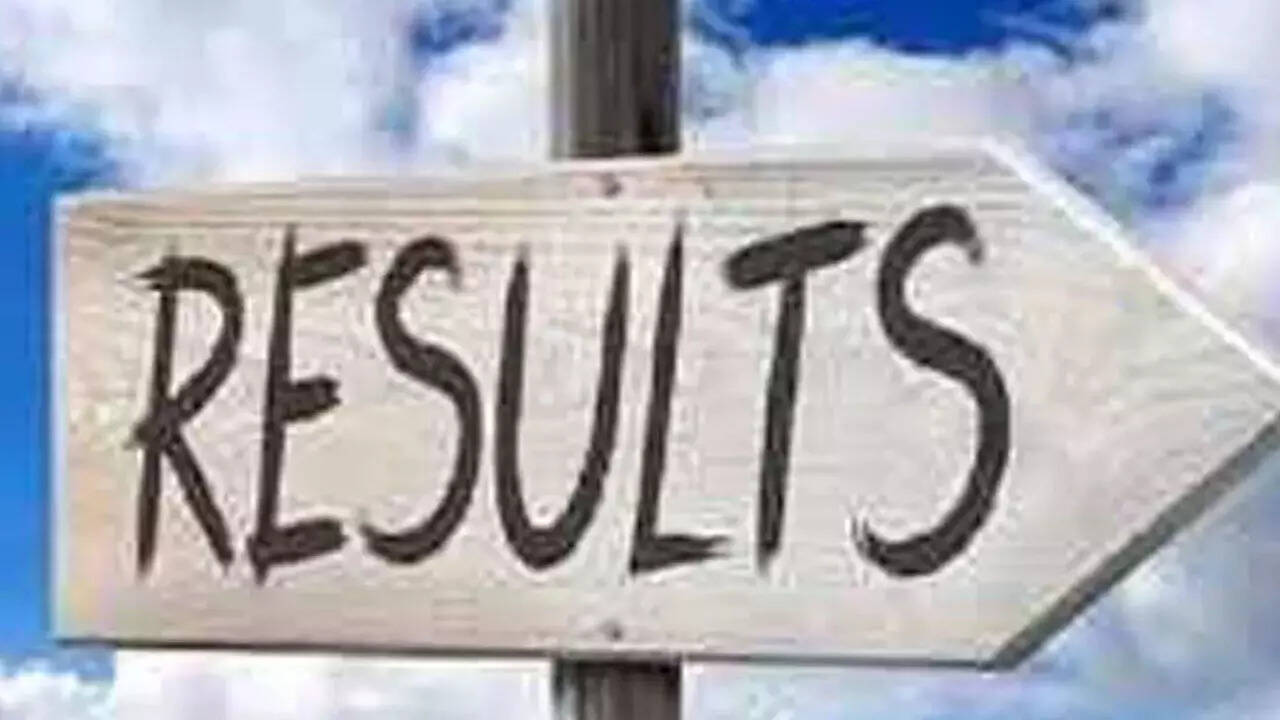 BENGALURU: A record 90% candidates have passed the first-semester exam conducted by Visvesvaraya Technological University, which controls engineering colleges in Karnataka, on the back of a key reform that allowed use of a formula handbook inside exam halls.
The results of 75,000 students who wrote their first-semester exam were declared on Tuesday. Helped by a relaxed exam regime, the 90.3% passes this year are significantly higher than 86.6% in 2021 and 79.8% in 2020.
The big jump is attributed to the university's decision to allow use of formula handbooks, which is said to be a first for the varsity. The handbooks prepared by the chairperson and the board of studies contain important formulae on mathematics, physics, chemistry and electrical engineering.
The printed books are distributed in the exam hall and collected after the exam. The varsity said they wanted students to reduce memorising and focus on analytical skills while answering abilities. With this, instances of exam malpractices have also come down from 75 in 2020 and 41 in 2021 to just 19 this year.
Suresh M, chairman, board of studies of basic sciences, said the overall scoring had improved with the introduction of handbooks in the exam halls. "Now, students are rightly focusing on understanding the subject instead of merely memorizing these complex formulae. Usually, even brilliant students lose marks because of silly mistakes they make while applying formulae. This time, the scoring was good. Many students secured above 90% in a few subjects, some got 100%. Students could use their skills to solve problems quickly and easily," he said.
Agreed Fakruddin K, professor of physics: "There is a clear 10-mark jump in students' scores. And cases of malpractice – where students carry chits with formulae in the fear of forgetting them during the exam time – have dropped considerably."
Expectedly, not everyone is happy with the change. "This will affect the quality of the students graduating. 'Score inflation' will no longer be a phenomenon in class 10 and 12, with a professional course also seeing it," said a retired engineering college principal.
Focus on analytical skills
VTU vice-chancellor S Vidyashankar said: "The question papers meet Blooms Taxonomy standards. I've seen students get stressed while memorising these formulae. A small mistake in an exam can spoil their chances. Now, they can focus on their analytical skills."
He said the varsity announced results just three days after the last batch of practical exams was conducted. "This was possible because we effected a few internal changes, besides increasing evaluation centres to 30," he said.