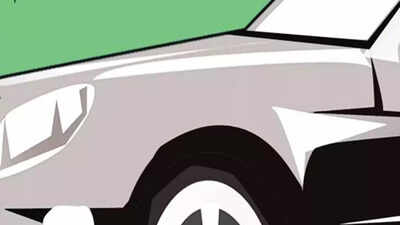 KOLKATA: Kolkata Traffic Police has turned down multiple requests to remove the parking ban from five key roads between Park Street and Beckbagan, an area that covers multiple schools and offices.
The past 72 hours have seen even schools approach the East Traffic Guard and Lalbazar seeking appointments so that the traffic "changes" can be discussed. Among those seeking an appointment were the Sushila Birla Girls' School authorities. Sushila Birla principal Koeli Dey said: "We are trying to resolve the issues related to the traffic. But we haven't got an appointment yet."
Police are trying to reach a consensus by holding interactions with school authorities. Among those who have already spoken to police was one of the directors of a prominent school in the Loudon Street-Rawdon Street-Moira Street area. In addition, several guardians have began sending petitions through emails to Lalbazar.
Sources claimed traffic officers met the management of a couple of schools on Tuesday and Wednesday on their request and explained why such a decision was taken. "We explained to the school administration that the move was aimed at the convenience of students. Not only has dispersal become faster, even the pollution level can be brought down if this plan is implemented properly. They made a few suggestions and we are trying to incorporate them," claimed an officer.
FOLLOW US ON SOCIAL MEDIA
FacebookTwitterInstagramKOO APPYOUTUBE