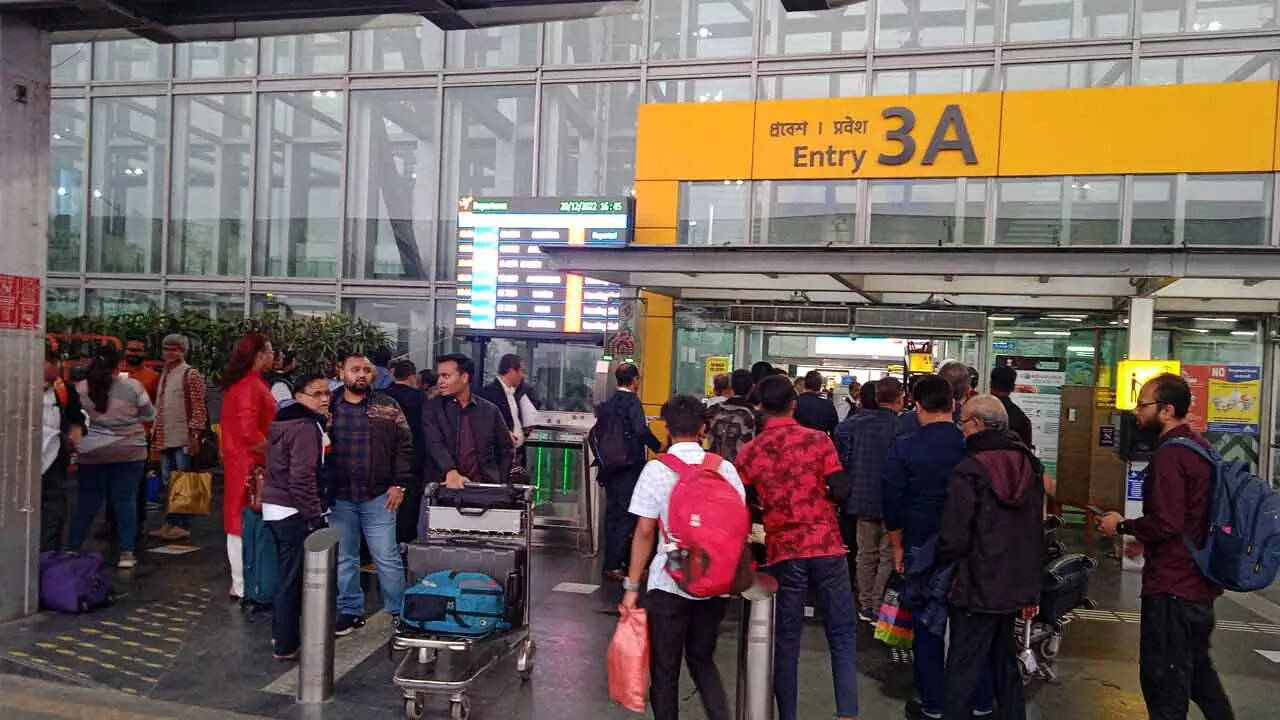 KOLKATA: In the last nine months of 2022, when regular international flights resumed operation after the two-year pandemic break, Indians spent $10 billion (Rs 80,000 crore), a whopping 43% rise from $7 billion (Rs 56,000 crore) they had spent in 2019.
"The study that we had carried out shows that Indians have spent the highest ever on foreign travel in 2022. The first three months of this year have been strong. There is no let-up yet. If the current trend continues, there could be another record year in the offing," said Etihad Airways general manager (Indian sub-continent) Salil Nath.
With Kolkata accounting for around 7%-9% of the outbound international traffic, the spend on travel abroad would be $700 million-$900 million last year. If the trend continues through the year, the travel trade industry expects the spend to cross $1 billion this year following the addition of more flights. This includes flight fares, hotel tariffs and other expenses during the trip.
In the past 10 days, 10 flights have been added per week: three by Air Arabia and seven by Etihad. Flights to China and Sri Lanka, two international destinations that were connected to Kolkata prior to
Covid
, are yet to resume. "We are very bullish about Kolkata. It is a significant market for us with a lot of potential. We believe there is a lot of opportunity for the market to grow as the city does not have enough international flights," said Nath.
Etihad's first departure from Kolkata after the flight resumption on Sunday using the narrow body Airbus A320 with 150 economy class and eight business class seats went full. The airline claimed it had strong bookings up to May. With Etihad offering a pre-clearance US immigration facility, many travellers to America opt for travel by the airline to save on time in immigration queues after landing in the US.
Travel Agents Association of India chairman (east) Manav Soni said several international airlines had already switched to wide body aircraft with significantly higher seat capacity, including Singapore Airlines, Thai Airways, Qatar Airways and Emirates.
Travel Agents Federation of India chairman (east) Anil Pujabi pointed out that once flights resume to China, there would be a significant capacity addition with at least three airlines — Cathay Pacific, China South Eastern and IndiGo — operating to multiple cities in the country prior to the pandemic.
The industry acknowledges the surge in leisure travel won't last forever and that corporate travel needs to return to pre-Covid levels. Etihad though is keen to keep the numbers going and has reintroduced a popular offer: two nights free hotel stay during a layover in Abu Dhabi for travellers to Europe and the US.