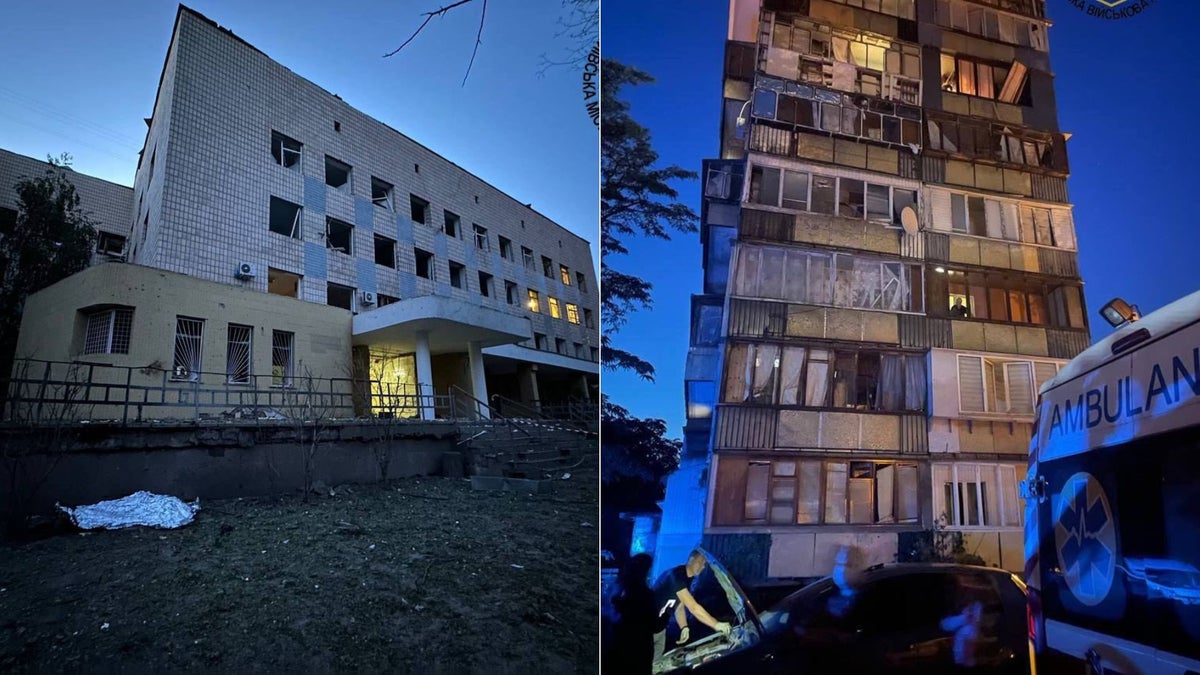 Moscow drone attack: Buildings damaged in wake of suspected strike
Russia says it has repelled an attempted attack on its border with Ukraine by "pro-Ukrainian militants", while heavy shelling and a suspected drone attack forced some civilians to flee the area.
The defence ministry in Moscow said its forces saw off three cross-border attacks near the town of Shebekino in the Belgorod region, and it accused Ukraine of using "terrorist formations" to try to target Russian civilians.
Ukraine denies its military is involved in the incursions, blaming Russian volunteer fighters opposed to Moscow's regime.
The Kremlin said president Vladimir Putin was being regularly briefed on the situation at the border and noted that Western powers had refrained from condemning the attacks on Russian territory that it blamed on Ukraine.
The Russian Volunteer Corps, a far-right paramilitary group of ethnic Russians that supports Ukraine, said it was fighting on Russian territory.
Meanwhile, a nine-year-old Ukrainian girl, her mother and another woman were killed in a Russian missile strike on Kyiv on Thursday after the air raid shelter they rushed to failed to open.
President Volodymyr Zelensky expressed frustration at the tragedy and said if local officials were unable to provide protection, they could be prosecuted.