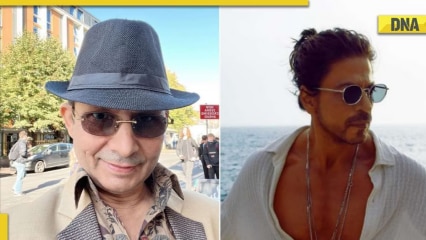 Self-proclaimed movie critic and trade analyst Kamaal R Khan, also known as KRK, is known for his outlandish movie reviews and tweets on certain issues and actors in Bollywood. Along with several others, KRK has also hopped on the bandwagon and talked about Pathaan.

After suggesting that the movie Pathaan should be renamed to something else, KRK has once again talked about the Bollywood superstar Shah Rukh Khan, this time ideating his entry into Indian politics ahead of the 2024 elections.

Kamaal R Khan took to Twitter has said that if the opposition parties banded together and declared Shah Rukh Khan as their Prime Ministerial candidate for the upcoming polls, then the elections in 2024 will be "very interesting".

If entire opposition comes together and declare


 
— KRK (@kamaalrkhan) January 29, 2023
Amid the success of Pathaan, KRK wrote, "If entire opposition comes together and declare @iamsrk next PM candidate, then 2024 elections can become very interesting." The Twitter followers of KRK had some very interesting responses to his tweets.

One of the netizens replied to his tweet and said, "What about KRK being the next PM candidate", while another Twitter user wrote on the social media platform, "this is the most polite tweet I have read on KRK's account."

The general elections will be conducted in 2024 in the country, where the entire country will vote to elect the next Prime Minister and central government in India. The elections will be conducted in May 2024, and KRK has pitched that SRK should be the opposition candidate, against PM Narendra Modi.
Meanwhile, Shah Rukh Khan has made his comeback on the big screen with his movie Pathaan, which has been declared a smash hit in just the first week of its release. Pathaan, which also features Deepika Padukone and John Abraham, was making waves with controversies before its release.

READ | Pathaan: KRK says 'I was wrong' and Shah Rukh Khan was 100% right, reveals why