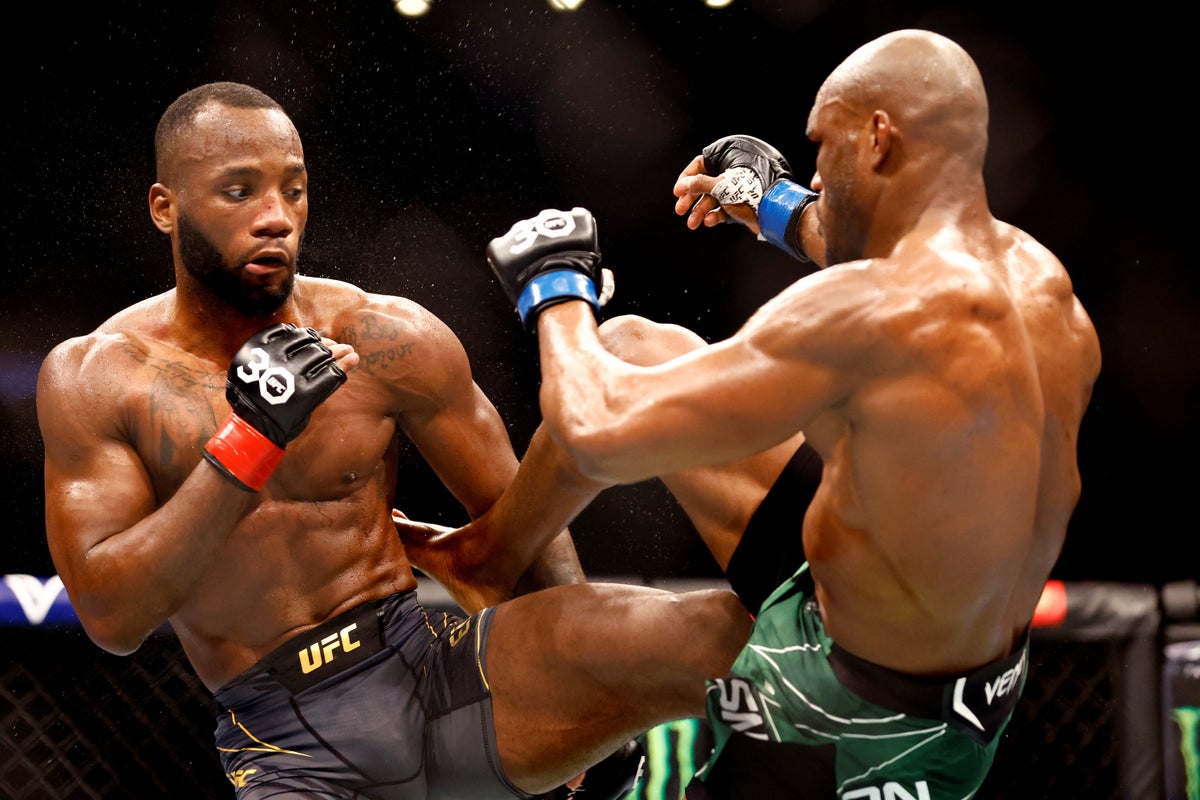 Leon Edwards edged past Kamaru Usman at UFC 286 on Saturday, retaining the welterweight title in a nervy main event at London's O2 Arena.
Edwards dethroned the dominant Usman in August, stunning the Nigerian-American with a head-kick knockout with one minute left on the clock, after being controlled for the majority of the bout. That result followed the pair's 2015 clash, which Usman won on points with a comfortable grappling showing against the Jamaican-born Briton.
And so, fans had been left to guess this week whether Usman would be able to out-wrestle Edwards again en route to victory, or whether his successor could conjure a moment of martial arts magic once more.
But ultimately, there was to be no dominant display or deified strike; Edwards' discipline – and lack thereof, at times – proved decisive.
Under the daunting dome of the O2 – which reverberated with every roar from the London crowd – the rivals rounded out their trilogy with their most competitive contest by far.
Thirty-one-year-old Edwards, using a variety of calf kicks, oblique kicks and body kicks, seemed to pull ahead in a tense first two rounds, before the playing field appeared to level out after Round 3. It was in the third frame that Usman began to find his grappling form, while Edwards was docked a point for holding the fence to stand.
And Edwards seemed at risk of losing further points, as referee Herb Dean warned him about holding the glove of Usman, who also complained of multiple alleged kicks to the groin.
However, Edwards' quality held up where his composure at times faultered. Although a close fourth round left the result no clearer, the champion stood each time Usman was able to secure takedowns, before Edwards produced an impressive final frame at a crucial juncture.
"Rocky" denied his challenger multiple takedowns, while intermittently stinging the 35-year-old with uppercuts and leg kicks, as Usman continued to press forward in pursuit of a decisive moment.
Ultimately, Edwards was named a majority-decision winner, with the judges' scorecards reading 48-46, 48-46, 48-48.
Click here to subscribe to The Independent's Sport YouTube channel for all the latest sports videos.