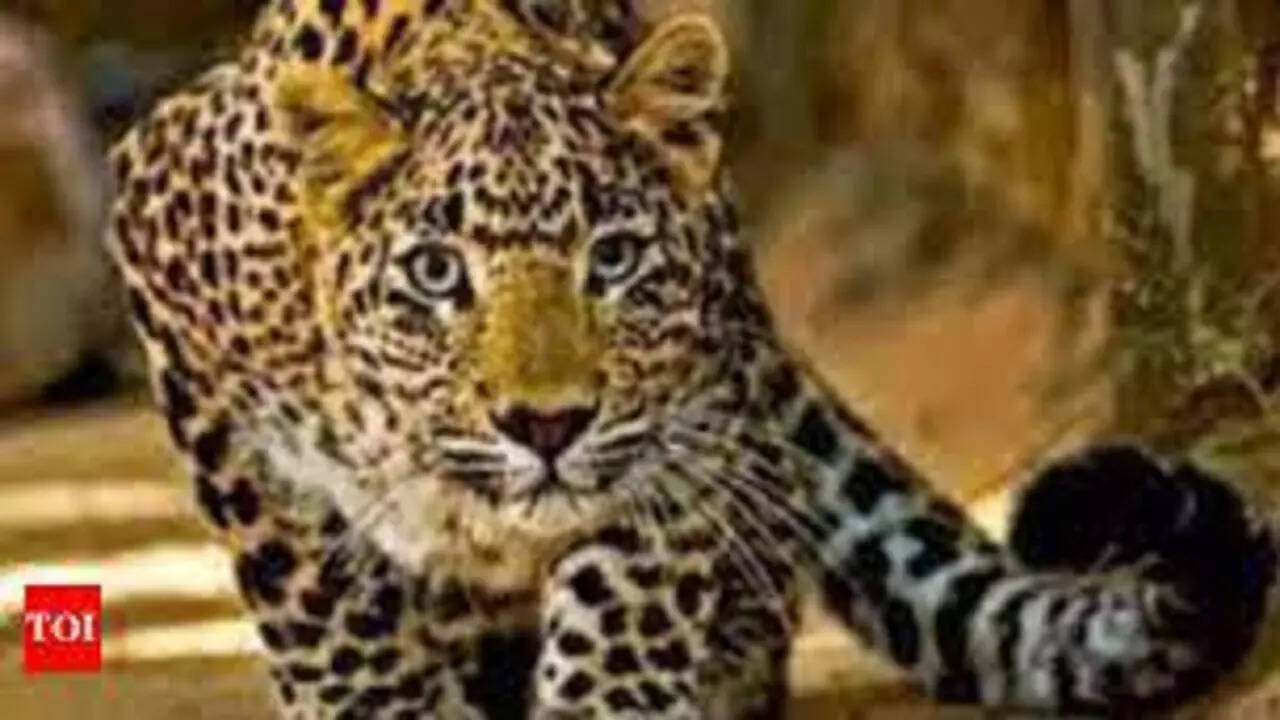 BENGALURU: Forest department personnel have launched a search operation for a leopard that killed and devoured a calf in Dasanapura, off Tumakuru Road, near Bangalore International Exhibition Centre, northwest of Bengaluru, on February 19 night.
The foresters have placed a cage on the outskirts of Dasanapura, hoping to trap the leopard. Range forest officer, Bengaluru, TN Tyagaraj told TOI they are scouring the area. "We have not come across any hard evidence like pug marks to confirm movements of the leopard. Still, not wanting to take a risk, we are combing the entire area," he said. With panic spreading, jurisdictional Madnayakanahalli police said they are dispersing curious crowds that are spreading rumours.
According to another forest officer, the leopard attacked the calf of Dasanapura resident Ramanjinappa and devoured it near an agricultural field on Sunday night. The incident came to light the next morning when Ramanjinappa went out in search of the calf, which had not returned to its shed the previous night.
"Two leopards and two cubs were spotted in four separate instances in Dasanapura and Ramanjaneya Layout nearby last week. These were areas once crowded with leopards that moved around in the forests and hillocks bordering Bengaluru like Shivagange and Devarayanadurga near Tumakuru, Savandurga near Magadi and other hillocks near Bidadi-Ramanagara. Around two decades ago, these leopards would roam around in these areas where human habitations have now sprung up," the forest officer said.
According to the officer, at least five leopards were killed by speeding vehicles on NICE Road between 2007 and 2018. "Now, we have placed boards announcing 'leopard crossing path' at three places on the NICE Road stretches between Mysuru Road and Kanakapura Road," he said.
"More leopards are spotted these days near Weavers Colony, a place near Bannerghatta. The big cats tend to travel in the forests of Bannerghatta-Talaghattapura-Hemmigepura and Kengeri belt. This was once a leopard and elephant corridor but is now teeming with roads and residential layouts. Where should the leopards go?" he said.