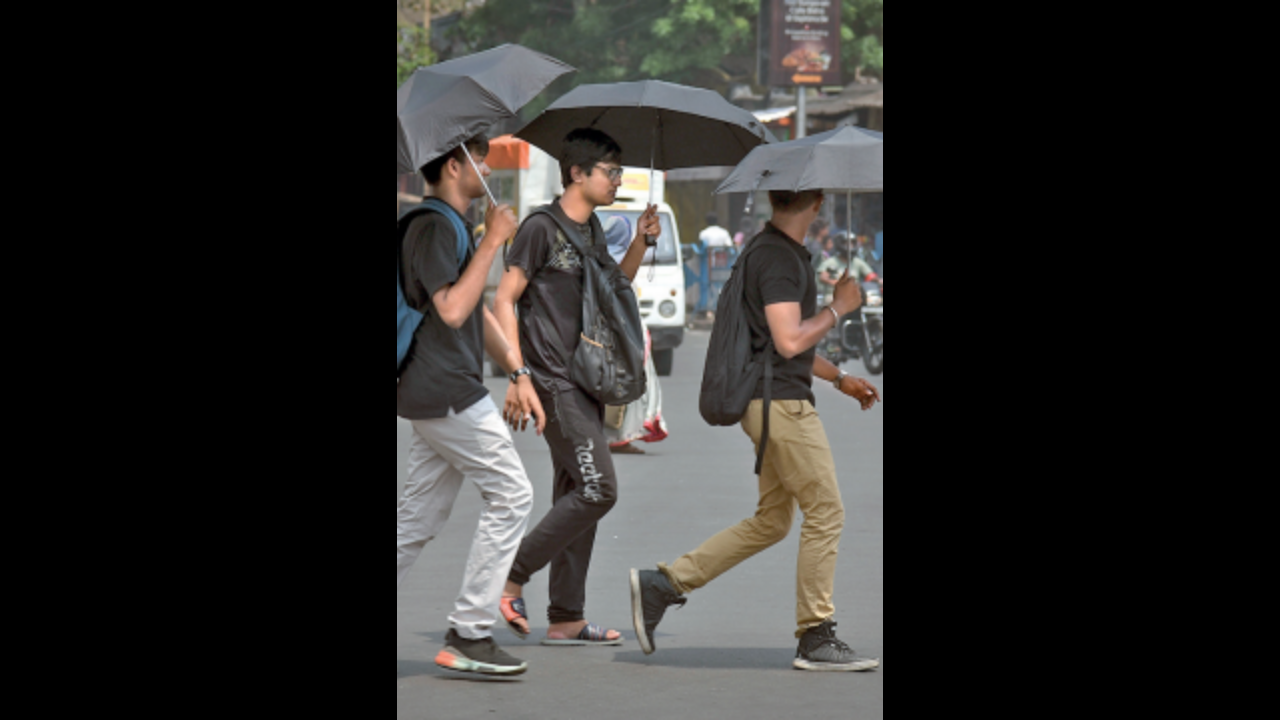 KOLKATA: The considerably low rainfall in May this year in Kolkata, 36% below the normal record expected for the month, has been the lowest since 2018, making it one of the driest pre-monsoon months in five years, weathermen said.
The normal precipitation record expected for May in the city is 133.6mm while that of this year is 81.5mm, breaking a three-year-long running streak of above normal rainfall record. The last time rainfall was below normal was in 2018, with a 52% deficit. The highest yield of rainfall in a single 24 hour period this month was 37.9mm, followed by another spell of 22.5mm promised to make up for the normal rain cover. Intermittent prolonged periods of hot and uncomfortable weather bordering on heat wave conditions has kept the month considerably dry.
The maximum temperature on Wednesday was 37.4°C. According to RMC director GK Das, partly cloudy skies and evening drizzles on Wednesday were insufficient to decrease maximum temperatures in the first week of June. "The maximum is likely to continue rising incrementally into the first week of June. While there is moisture in the atmosphere, any rainfall during this period is likely to be negligible," Das said.
With successive major cyclones in the Bay of Bengal hitting in May since 2020, 2023 was the only year in the series where a super-cyclone resulted in below normal rainfall, as Cyclone Mocha had limited impact on the state. The month of May 2021 recorded the highest excess rainfall, with 193% above normal rainfall due to the inpact of Cyclone Yaas. The considerably milder Cyclone Asani of last year, produced 81% of excess rain, with 44.8 mm as the highest record of precipitation in 24 hours between May 11-12, 2022.
While May typically has about 10 days of thunderstorms and around four nor'westers, the nine thundersqualls spread over more than 10 days of rainfall seemed like an indication that this year's May would also continue the cyclone-induced trend of excess rain. With monsoon is typically expected to hit around June 10, pre-monsoon weather conditions are favourable for thundershowers with nor'westers. The Alipore Met office's forecast of at least five to six dry days ahead with incrementally rising temperature, compounding the mostly dry period between May 27 to 31, and is likely going to be a deviation from annual pre-monsoon trends.