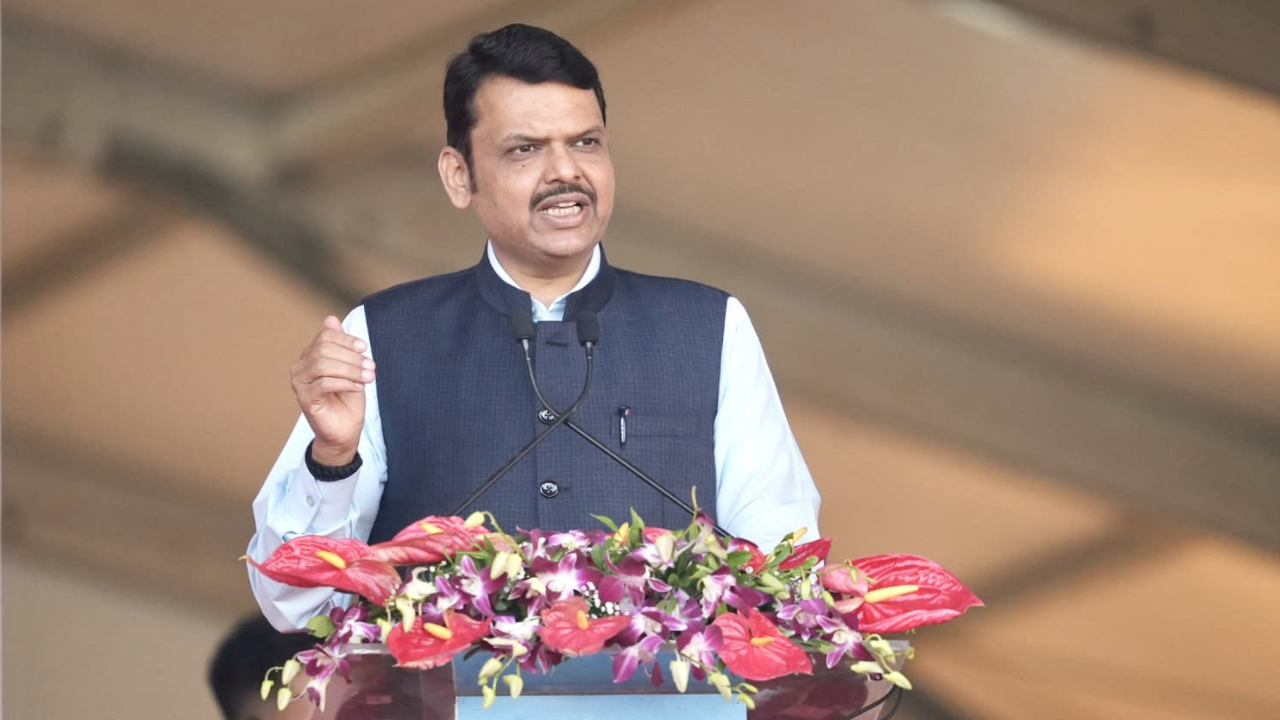 MUMBAI: Deputy chief minister Devendra Fadnavis on Tuesday said the Uddhav Thackeray-led MVA government had conspired to put him behind bars under criminal charges and entrusted the responsibility for it with the then police commissioner Sanjay Pandey.
Endorsing Fadnavis's claim, cultural affairs minister Sudhir Mungantiwar said Fadnavis was called to the BKC police station and an inquiry was also conducted at his residence.
Former home minister Dilip Walse Patil of the NCP refuted the charges.
On his relationship with Uddhav Thackeray, Fadnavis, who was interacting with a Marathi news channel, said: "We have no personal or political enmity. It was he who closed the doors of Matoshree for me. He did not even pick up my phone." He said that once when he came across Thackeray's wife at a function, he requested her to convey his feelings to Thackeray.
On tainted ministers and members on the ruling side, Fadnavis said his government would never shield anyone and "there is no interference in the judicial process". On the war of words between the Shiv Sena (UBT) and the BJP over Balasaheb Thackeray's portrait in Vidhan Bhavan, Fadnavis said: "Balasaheb Thackeray is not a personal asset of anybody. He belongs to the people and this nation. It is because of such behaviour by [Uddhav] Thackeray that people left to join the Shinde camp and the BJP." He said that in previous elections Thackeray's party displayed PM Modi's image to win votes.
Fadnavis said that the alliance between the Prakash Ambedkar-led VBA and Thackeray's party was unnatural and that the Shiv Sena had opposed the naming of Marathwada University after Babasaheb Ambedkar. "While VBA is eying Hindutva votes, the latter is focusing on elections ahead. I am sure their plans will never come true as their vote bank has already shifted elsewhere," he said.
On the desire expressed by governor Bhagat Singh Koshyari to retire, Fadnavis said it was because he never allowed the MVA ministers to behave according to their whims and fancies that he was being attacked by the opposition.