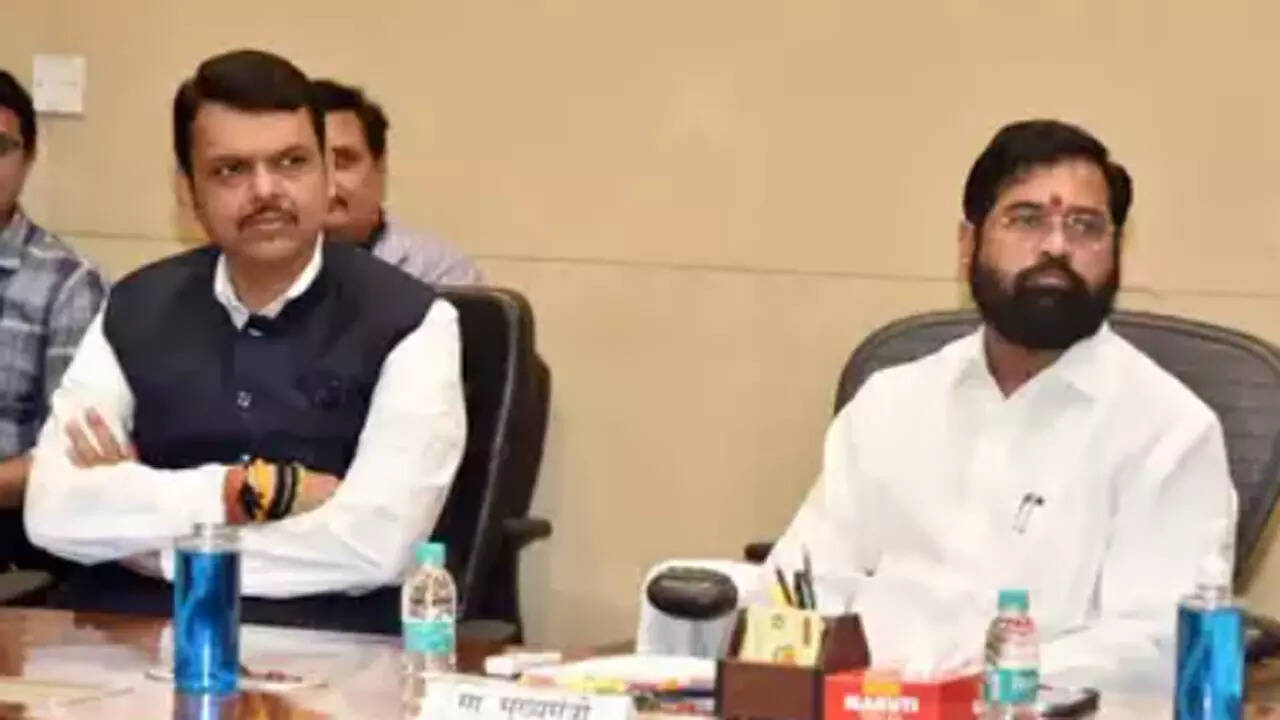 MUMBAI: Preventing cruelty to cattle, inquiring into the complaints related to functioning or day-to-day affairs of bodies that are into managing cattle and penalising (up to Rs 10,000) those breaching rules and regulations framed by it would be the powers of the Go Seva Aayog, a new commission proposed by the Bharatiya Janata Party (BJP)-Sena (Eknath Shinde) government in Maharashtra.
The state government on Thursday moved a bill to form Go Seva Aayog, a commission that will bring all existing institutions that are into preservation, protection and welfare of cattle under its umbrella and regulate and monitor their works.
It will also ensure management and care of seized cattle especially treatment of infirm, aged and diseases cattle, the copy of the bill stated.
Dr Ajit Navale, national joint secretary of All India Kisan Sabha, said any such proposal has to emphasise on making the economy involved in cattle management and milk production more sustainable in the longer run.
"The foremost thing should be to ensure protection to the fair and remunerative price of milk as it falls with the fall in milk powder rates internationally but never grows again if the same rises globally. There is a need to regulate and protect their interest," he said, lamenting that instead the government was focusing on 'gorakshaks' who promote NGOs backed by RSS.
Some of the functions suggested under the bill include — Protection to cattle under any law in force, proper and timely implementation of programmes or schemes of the government for developing Goshalas (stables where cattle is fed and their entire care is taken) ensuring participation of all related institutions in create indigenous breed of Maharashtra's livestock, and promoting health care for them.
To review the activities of district societies for prevention of cruelty to cattle and other animals, offering financial assistance to the institutions and may be suggesting measures to improve their financial conditions, supervising, inspecting or inquiring into affairs of the organisations would be some of the other functions suggested under the draft bill.
"The Go Seva Aayog shall be a body corporate by the name having perpetual succession and common seal with power to acquire, hold and dispose of property, both movable and immovable," the copy of the bill said pointing out that the commission to be led by chairperson and to be assisted by a member secretary will have 17 other members from related departments such as rural development, forests, charity, agriculture, animal husbandry, agriculture universities, police, transport and dairy development departments.
Sajal Kulkarni, livestock diversity expert, said several goshalas are not well equipped and their infrastructure and other facilities such as fodder need to be audited.