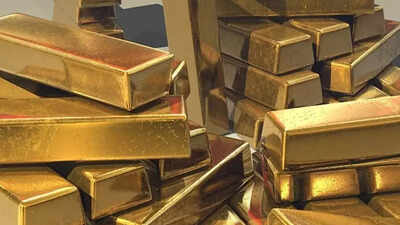 MUMBAI: Pydhonie police have arrested a 42-year-old man for giving gold-coloured silver biscuits to a jeweller and assuring him it's pure gold, in exchange of an original gold necklace worth Rs 10 lakh.
The complainant, who owns a jewellery shop in Pydhonie, told the police that he had received a call from the accused impersonating as a customer. "He asked the victim if he could give 22 karat gold necklace of 200gm for 24 karat pure gold biscuit of same weight. Looking at the profit, the jeweller agreed," said police.
"The duo met at a spot where the accused gave him four gold-coloured biscuits and took the original gold necklace. However, when the jeweller checked at his shop, he found it was just silver biscuits. He then approached the police," an officer informed.
"This is a new modus operandi which the cheats are using. People dealing in such business need to be careful," warned the police.
"We cannot disclose the accused's identity right now, since our probe is at a crucial stage," said the officer.
FOLLOW US ON SOCIAL MEDIA
FacebookTwitterInstagramKOO APPYOUTUBE