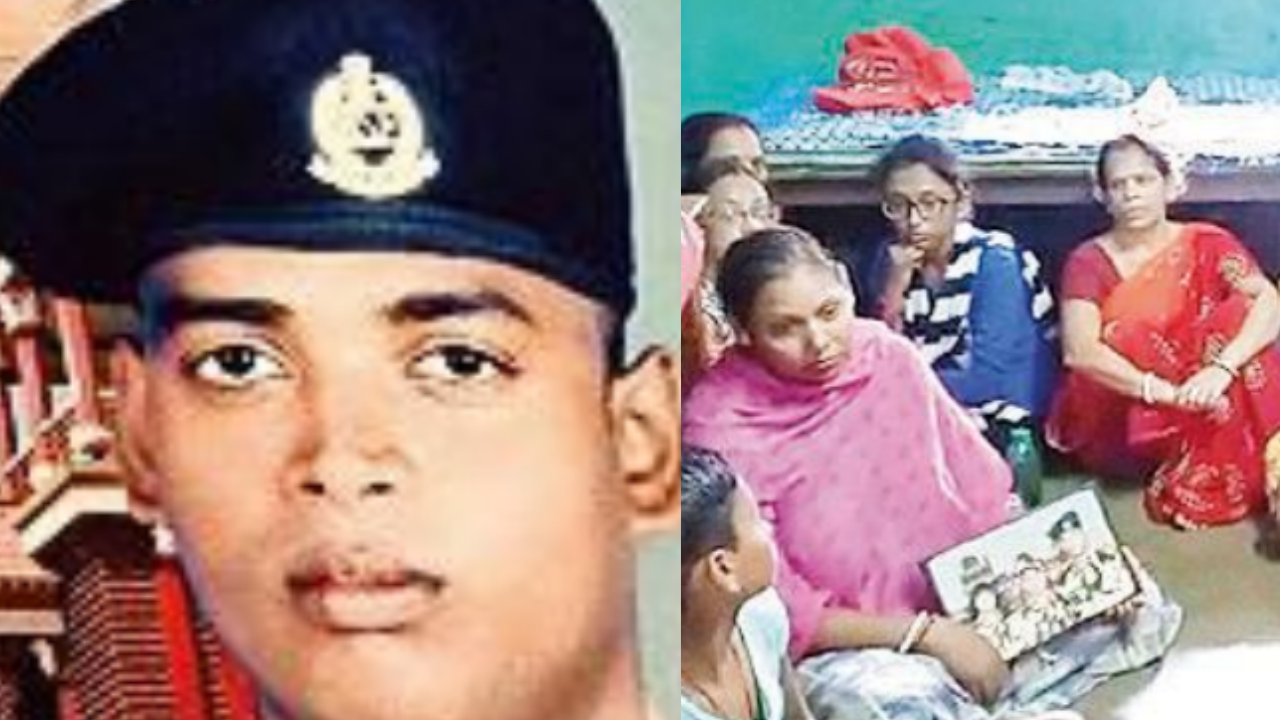 KOLKATA: A pall of gloom descended on Bhatpara in North 24 Parganas after a Border Security Force (BSF) jawan, Ranjit Yadav, was killed during an exchange of fire with suspected Kuki militants at Serou in Manipur around 4.15 am on Tuesday.
The 41-year-old BSF constable sustained bullet injury and was evacuated to Jivan Hospital, Kakching where he was declared brought dead.
Two soldiers of the Assam Rifles were also injured in the firing between the security forces and a group of insurgents.
According to sources, Yadav, a resident of Manikpir Sugiapara near Kakinada at ward 14 of Bhatpara Municipality, had joined BSF in 2008.
"Yadav was locally known as a braveheart since his childhood. He had wanted to join the Army. Later, he had got the job in BSF in 2008 at the age of 26. But he belonged to a very poor family and was the sole earner in his family of seven members, including his elderly parents, a young brother, two unmarried sisters, one of whom is a blind woman, his wife and 8-year-old son," said Akhtar Mazid alias Munna, the ward commitee president.
Yadav's family learnt about the tragedy on Tuesday morning after the BSF officials called his wife around 7.30 am. His elderly parents, Mahinder Yadav and Bharti Devi, broke down while his wife Kaushyallya fell unconscious.
According to the BSF, Yadav, a constable of battalion number 163, was deployed at Serou Practical High School under Sugnu police station in Kakching district of Manipur.
"Yadav displayed bravery, high degree of dedication and devotion to duty during the exchange of fire when suspected Kuki militants resorted to indiscriminate and heavy firing towards the BSF troops," a senior BSF officer said.
His family said they spoke to him on Monday evening while he was getting ready for night duty at Serou. "He had also been posted in Karnataka this May during assembly election. He then returned to Bhatpara on a leave and left for Manipur on May 26," said his bereaved father Mahinder.
His relatives, friends, neighbours and several councillors visited his Sugiapara home to pay tribute to the slain jawan after his body reached at Bhatpara on Tuesday evening.