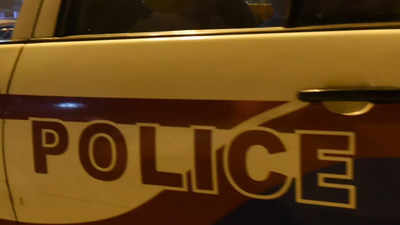 Photo for representative purpose only
BHUBANESWAR: The Maoists on Thursday night killed a man suspecting him to be a police informer at Dhekunpani village located in Sunabeda wildlife sanctuary in Nuapada district as the Red violence returned to haunt the tribal district.
The Mainpur-Sunabeda divisional committee of CPI (Maoist) pasted poster soon after the incident claiming responsibility of the incident and warning people against working on behalf of the police.
The deceased was identified as Ananta Rout, 36. He is a native of Chhattisgarh but had relocated to Dhekunpani as got married to a girl of the village more than a decade ago. The Maoists were after him for the past two years. "Maoists were after him (Rout) for quite sometimes. They were suspecting that he was acting as informer for the local police," said deputy inspector general (south-western range) Rajesh Pandit.
According to police, Rout was shot in his head at a forest close to his home. He succumbed to the injuries at the spot. The Maoists then pasted posters and went back to their hideouts in the Sunabeda sanctuary. Rout, who was a daily wage labourer, had appealed to the extremists not to kill him when they pulled him from his home at night. "There were 20 armed Maoists in the village at the time of the incident," said a local.
Maoists had killed three Central Reserve Police Force (CRPF) commandos in a forest in the district in June. The three Jawans came under fire of the Maoists at a location in the forest between two CRPF camps at Bhainsadani and Patdhara.
The ambush of CRPF commandos was the first left-wing extremist violence in more than three years. The second is the murder of the informer. During the 2019 simultaneous assembly and parliament elections and recently concluded panchayat and urban elections also, no Maoist violence had been reported.
FOLLOW US ON SOCIAL MEDIA
FacebookTwitterInstagramKOO APPYOUTUBE