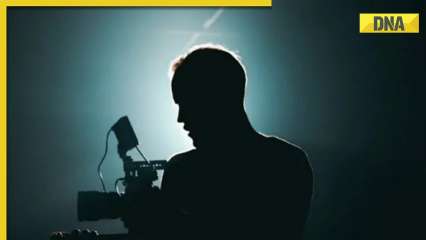 Meet India's highest paid director and it's not SS Rajamouli, Mani Ratnam, Bhansali
You must have seen hit films of many directors like Rajkumar Hirani, Imtiaz Ali, Rohit Shetty, Aanand L. Rai, Sanjay Leela Bhansali, Priyadarshan and it would not be wrong to say that these directors have succeeded in creating history at the box-office several times. But do you know, that there is a director who has left all these legends behind and has now become India's highest paid director at the age of 44.

Yes, you read it right! The person who has become the top paid director in India is none other than Siddharth Anand, who is the director of Shah Rukh Khan's blockbuster 'Pathaan'. Shah Rukh Khan's film alone earned more than Rs 500 crore I India.
These days Siddharth Anand is grabbing headlines due to Yash Raj Films' next film 'Tiger Vs Pathaan'. According to reports, Siddharth Anand has been paid a huge amount to direct this film. This fee is so high that he has become the highest earning director in India.
According to a report in Bollywood Hungama, director Siddharth Anand has been paid a fee of Rs 40 crore by the makers for the film Tiger Vs Pathan. This is said to be the highest fee received by any director so far. It was also claimed in the report that Siddharth Anand has now become the top paid director of the industry and he has raced ahead of Ayan Mukherjee in the list of top paid directors in Bollywood. According to reports, Siddharth Anand's fees is more than Baahubali director SS Rajamouli and PS 1,2 director Mani Ratnam.
Talking about Siddharth Anand's films, he has directed 7 films so far, including 'Salaam Namaste', 'Ta Ra Rum Pum', 'Bachna E Haseeno', 'Anjana Anjani', 'Bang Bang', 'War' and 'Pathaan' released this year. Both War and Pathaan are blockbuster movies.