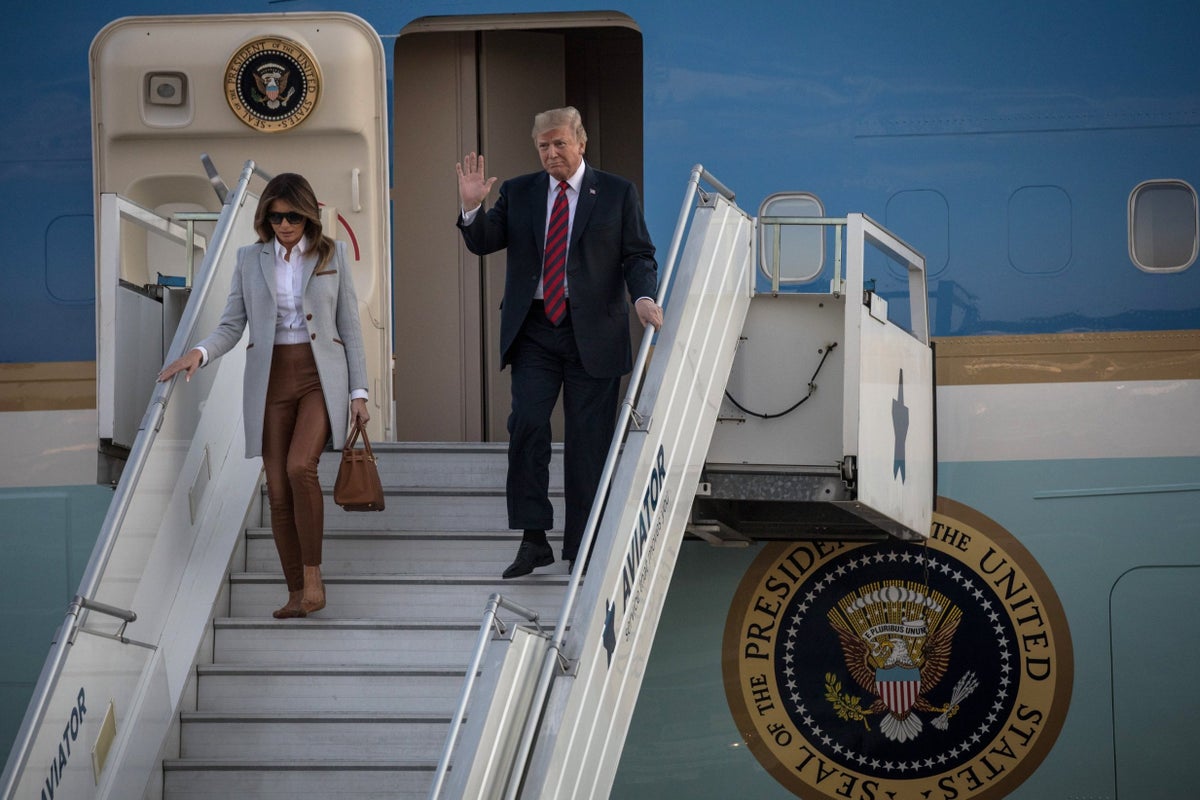 Stephanie Winston Wolkoff, the former adviser to Melania Trump in the early days of her time as first lady, has called out reporting that the revelations about Stormy Daniels in early 2018 caused a split between the Trumps.
Reporting by DailyMail.com says that when news broke of the hush money payments to the adult film start in early 2018, Ms Trump left her husband President Donald Trump, and spent nights away from the White House at a Washington, DC hotel.
Ms Winston Wolkoff tweeted in response to the article: "BS! How do I know? I was there!"
"Melania slept in her bedroom in the WH," she continued. "I slept in my bedroom in the WH above her."
Noting a specific detail of the reporting, that the first lady was not seen in public for days before eventually appearing at a Holocaust Memorial Day event, the former confidante to Ms Trump, says: "I accompanied Melania & her mother to the Holocaust Museum."
She adds: "I wrote about it in my book Melania and Me."
Ms Winston Wolkoff and the then-first lady parted company on 26 February 2018 after a scandal regarding payments for her firm's work on the Trump inauguration. She then wrote her book and revealed recorded conversations with Ms Trump.
The Wall Street Journal reported on the hush money payoff to Daniels on 12 January 2018, which is now the centre of a possible indictment against Mr Trump by the Manhattan District Attorney.
Shortly after the initial report, celebrity magazine InTouch published an interview with the porn actor conducted some seven years earlier about her alleged 2006 sexual encounter with Mr Trump.
Reporting by the Mail that Ms Winston Wolkoff appears to dispute is that Ms Trump then went unseen for 10 days, deliberately not joining her husband at the World Economic Forum in Davos, Switzerland, and temporarily moving out of the White House.
The outlet also notes that the Trumps' 13th wedding anniversary fell during this period and went unremarked on by both the president and first lady.