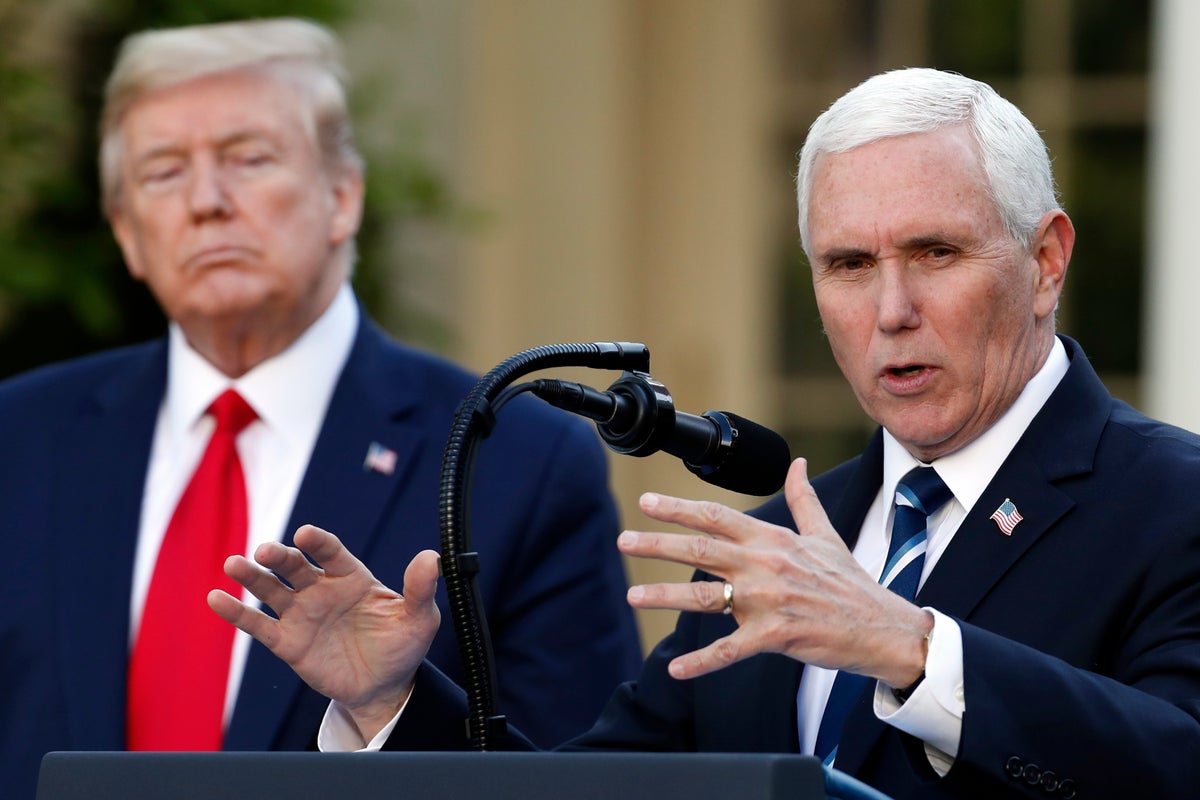 Mike Pence struggled to take a clear stance on troubles concerning former US president Donald Trump's indictment in the classified documents case.
Mr Trump is reportedly facing 37 counts of mishandling classified documents at his Florida estate.
These charges come less than three months after he was charged in New York with 34 felony counts of falsifying business records.
Earlier this week, during an appearance on CNN, Mr Pence shared his views about Trump's indictment.
The politician, who has launched his 2024 Presidential campaign, said: "I hope the DOJ thinks better of it and resolves these issues without an indictment.
"I think it would also send a terrible message to the wider world," he added. "I mean, we're the emblem of democracy. We're the symbol of justice in the world."
Mr Pence also ended up criticising the FBI's raid on Mr Trump's Mar-a-Lago residence, saying: "I was very troubled last summer when, for the first time in history, there was a search warrant executed at the home of a former president of the United States.
He added: "There had to be dozens of ways that could have been handled."
After making these statements, Mr Pence undercut his own views, saying: "I don't know the facts of the former president's case."
The former vice president's contradictory statement led to the host asking him whether what he was "saying is that, if they believe he committed a crime, they should not go forward with an indictment?"
Mr Pence replied: "No, look, let me be clear that no one's above the law."
He then added: "But with regard to the unique circumstances here, it – look – I – I. No one is above the law. But … unique circumstances."
Ultimately, Mr Pence ended up conceding that Trump and President Joe Biden "had no business" having classified documents after leaving office.
"But I would just hope that there would be a way for them to move forward without the dramatic and drastic and divisive step of indicting a former president of the United States," he said.