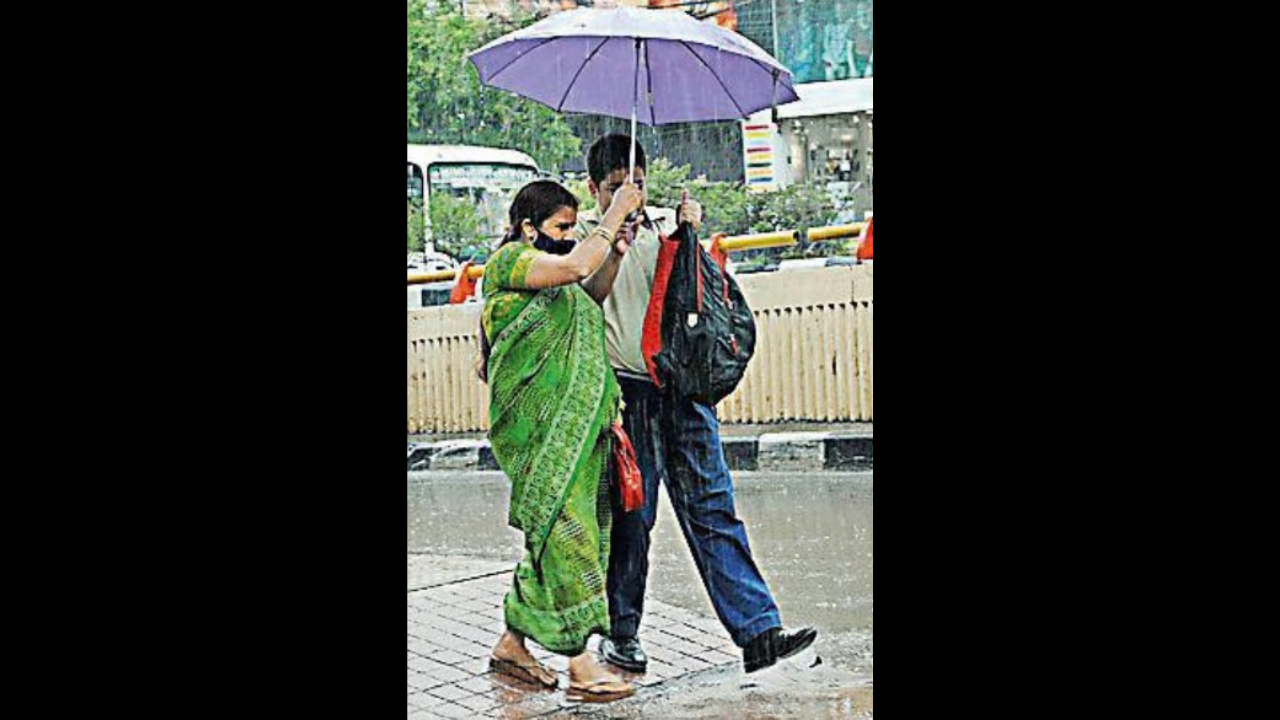 GUWAHATI: In a much-needed relief from the sweltering heat, the IMD has said monsoon is set to hit the northeast on Saturday.
With the monsoon announcing its arrival in
Kerala
on Thursday, the Regional Meteorological Centre of the IMD in a media release, said the conditions are favourable for further advance of the southwest monsoon towards the northeast during the next 48 hours.
Even as the southwest monsoon has set in over Kerala a week after the normal date of June 1, it is likely to keep its date with the northeast and follow the trend of the last five years. Since 2018, monsoon has been hitting the region between June 1 and June 10. It usually arrives on June 5.
As per the extended range forecast of the IMD, light to moderate fairly widespread to widespread rainfall and thunderstorms are likely over the northeast in the next two weeks — June 9 to June 15 and June 16 to June 22. "Overall rainfall activity is likely to be normal to above normal over most parts of the region during these two weeks," a Met official said.
Meanwhile, the IMD has issued a warning of heavy to very heavy
rain
in various parts of the northeast in the next five days as moisture incursion due to strong low-level southerly and southwesterly winds from the Bay of Bengal to the northeast is very likely during the period. Under its influence, the IMD said fairly widespread to widespread rainfall activity with heavy to very heavy rainfall and thunderstorms with lightning and gusty winds is very likely to occur over the region.
For Assam, Meghalaya and Arunachal Pradesh, the IMD has issued a "yellow warning" of light to moderate rainfall at many places with isolated heavy rainfall and thunderstorm and lightning at isolated places on Friday. The Met office has warned of light to moderate rainfall at most places with isolated heavy to very heavy rainfall in Nagaland, Manipur, Mizoram and Tripura on Friday. The "orange warning" for the four northeastern states noted that thunderstorms and lightning with gusty winds (30- 40 kmph) at isolated places is likely on Friday. An "orange warning" is an alert to disaster management agencies to "be prepared". Though some parts of the northeast, including Guwahati, received light rain on Thursday, the daytime temperature continued to rise with the maximum temperature in most towns and cities two to seven degrees above normal. On Thursday, the northern Assam town of Tezpur recorded 39 degrees Celsius — the second highest maximum temperature of June ever. On Wednesday, Guwahati recorded a maximum temperature of 38.9 degrees Celsius, which was also the second highest maximum temperature in the month of June for the city