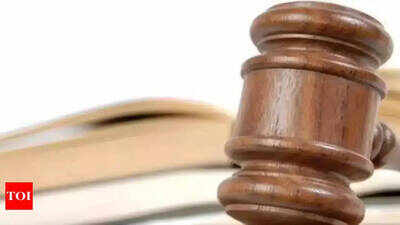 Image used for representational purpose only
MUMBAI: Observing that a mother's role in the development of a child's personality can never be doubted, a sessions court, while adjudicating in a custody case between a Pune-based father and a city-based woman, said, "A child gets the best protection through the mother. It is a most natural thing for any child to grow up in the company of one's mother. The company of the mother is the most natural thing for a child."
The court further pointed out that the children's grandmother was taking care of them and even she cannot be a substitute for a "natural mother".
"The grandmother is old and having her own problems. So considering the totality of facts and circumstances, the welfare of the children lies with the mother," the court said.
The 37-year-old man moved the sessions court last week after a magistrate's court ordered him to pay his wife Rs 20,000 every month and hand over the custody of the children. The woman had filed a domestic violence complaint against her husband and in-laws before the magistrate's court last year. The now estranged couple got married in 2012. The woman said her attempts to meet her children were thwarted.
While the husband claimed that his wife was suffering from mental ailments, a court-appointed panel comprising a psychologist and three psychiatrists found that she was not suffering from schizophrenia.
Refusing to accept the doctors' verdict, the husband attempted to rely on certificates issued by a private hospital. However, the sessions court said the certificate only indicates there is a presence of mild anxiety or that the woman may present an obsessive thinking style.
"The said factum does not anyway connect to show that the wife is of unsound mind. The trial (magistrate's) court has referred several instances in which the husband meted out domestic violence to the wife, so that cause is sufficient to raise anxiety in the body of the wife," the sessions court said.
The court said in the event the man does not hand over custody of the children, the police should assist her.
"If there is any difficulty to the mother, the jurisdictional police commissioner or superintendent of police is also requested to do the needful," the sessions court said.
FOLLOW US ON SOCIAL MEDIA
FacebookTwitterInstagramKOO APPYOUTUBE