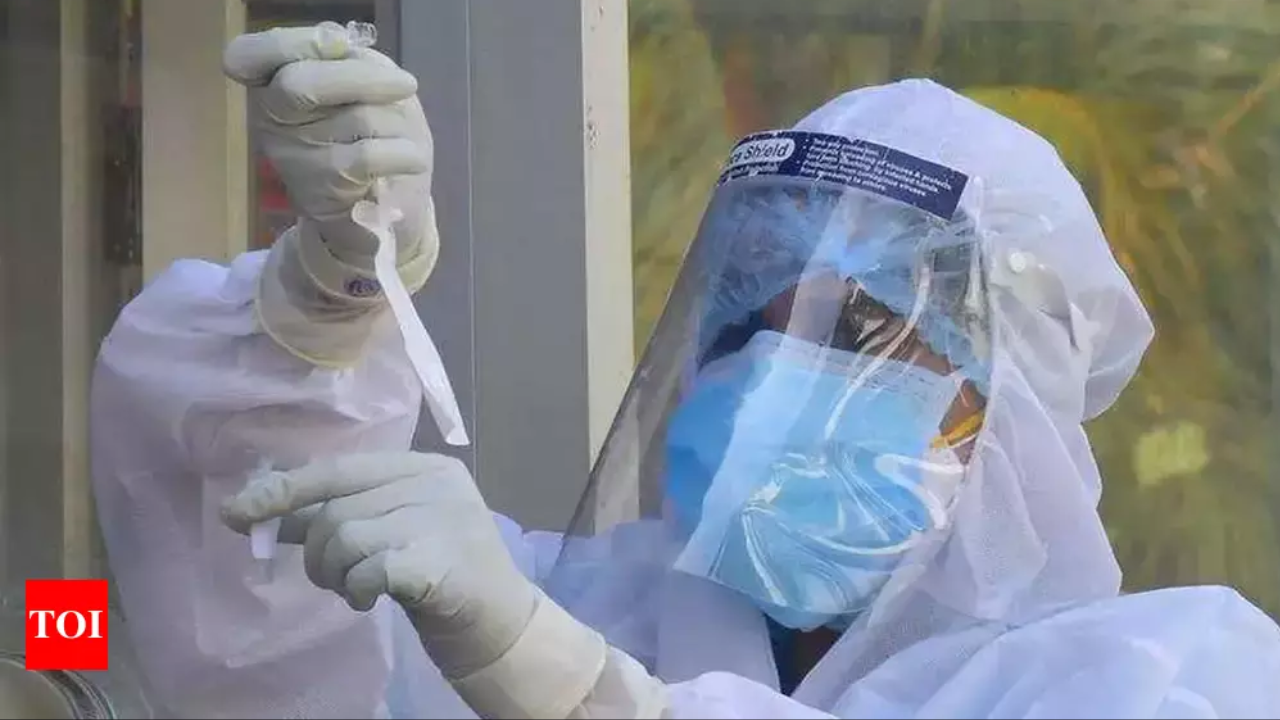 MUMBAI: Mumbai-the city where the Covid-19 outbreak in the state began-reported zero new cases of the virus on Tuesday despite conducting nearly 3,000 tests. This is the first time that this has occurred since March 16, 2020.
With the downward graph of Covid cases, more states and cities are experiencing days with no new Covid-19 detections: Delhi reported zero new cases on January 16.
BMC executive health officer Mangala Gomare said the daily tally has been in single digits in Mumbai for a few months now, but it is "reassuring" that it has dropped to zero. Since March 2020, the city has witnessed 11.54 lakh Covid cases and 19,747 deaths.
The cases and fatalities have been dropping every consecutive year, with only 103 cases and one death in January so far.
It may be recalled that in January 2022, Mumbai had recorded its highest single-day tally of over 20,000 cases.
Civic chief Iqbal Singh Chahal referred to the zero new cases of Covid-19 as a victory achieved through the efforts of thousands of civic staff, doctors and citizens. He paid tribute to the 350 civic staff who lost their lives during the pandemic.
"We managed unimaginable hurdles like containing the virus in densely populated slums, creating jumbo centres to tackle admissions in big numbers and swiftly transferring patients during an oxygen crisis," Chahal said. He specifically remembered the night of April 17, when 168 patients were moved from six hospitals running out of oxygen.
Dr Shashank Joshi said, "The Spanish Flu over a 100 years back lasted for two to two-and-half years, and hopefully the three large Covid waves are the end of it. What remains will hopefully be easily treatable."
Dr Rajesh Bhadade, an intensivist from BYL Nair Hospital, who was among the first doctors to work at Kasturba Hospital, the primary facility for quarantining coronavirus patients in the initial weeks, referred to the news as "thrilling". "Patients were coughing, feeling breathless and developing complications that were being discussed by doctors worldwide," he said. The critical care expert mentioned that it was a scary experience not to have any treatment options available initially, but things started to improve over time. "ICUs have not seen the level of panic that was experienced during the early days of the pandemic since June 2021," he said.
Chahal claimed the city is well prepared to face acute medical emergencies in future. "We have allocated almost 15% of our budget to health. All primary health centres are a step in that direction," he told TOI.