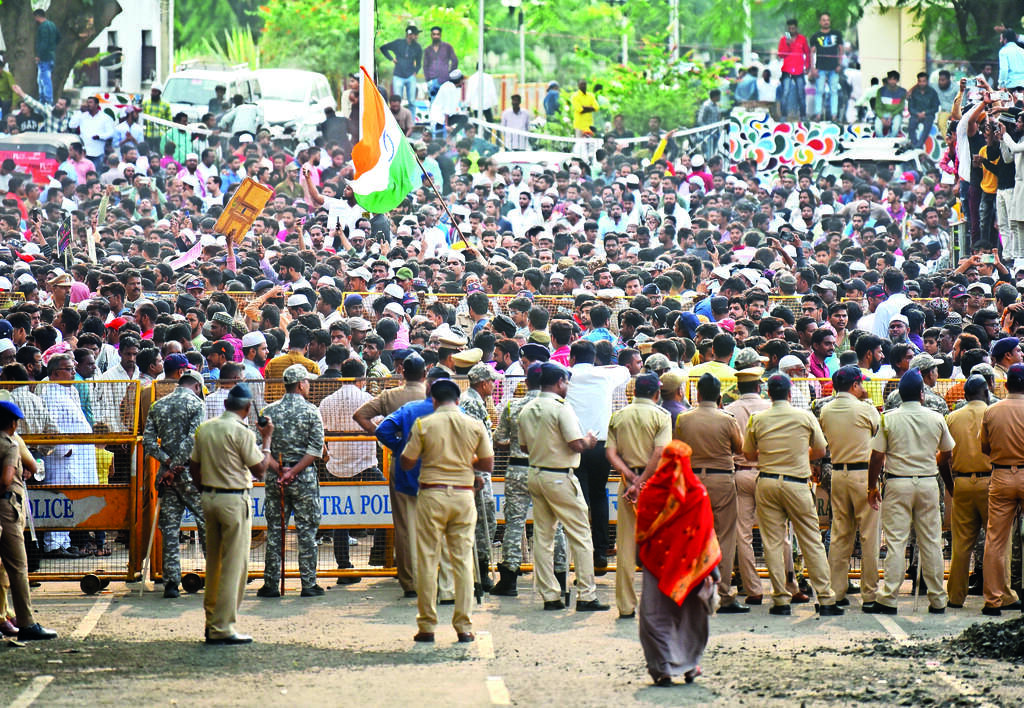 CHHATRAPATI SAMBHAJINAGAR: Muslim Numainda Council (MNC), an umbrella organisation of social and religious bodies, on Saturday held a mega protest against renaming of Aurangabad to Chhatrapati Sambhajinagar.
Heavy police bandobast was deployed in front of the revenue divisional commissioner office, the site of protest.
Vanchit Bahujan Aghadi's state president Rekhatai Thakur, MP Imtiaz Jaleel, NCP's state level office bearers Mushtaq Ahmed and Abdul Qadeer Maulana, apart from the MNC's key office bearer Ziauddin Siddiqui were among those who addressed the gathering.
The speakers unanimously expressed their anguish over the renaming of the city, for the sake of polarisation, eventually benefitting particular political parties during the elections.
Siddiqui strongly objected to the acts of distorting history and defaming a rich legacy for the sake of petty politics.
MP Jaleel appealed to the police to ensure that none of the communal elements are allowed to pose a threat to the communal harmony of the city and create a law and order problem.
Later, key members of the MNC went to the revenue divisional commissioner's office and made a written representation against the renaming of the city, while citing that anything associated with history and heritage cannot be renamed.