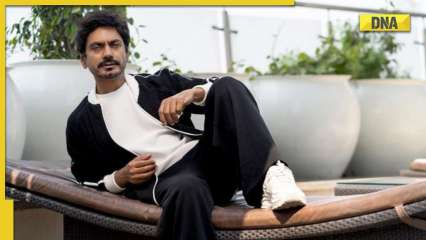 Nawazuddin Siddiqui tied the knot with Aaliya Siddiqui in 2009 and are parents to two children, a daughter named Shora and a son named Yaani. The estranged couple's marriage has been in controversy in the recent past as they have been involved in a legal battle over a property dispute with Aaliya alleging that the actor had assaulted and harassed her.

Now, in a recent turn of events, the National Award-winning actor's lawyer has said that Nawazuddin is willing to withdraw his habeas corpus petition if he is allowed to meet his two children. Aaliya moved to Dubai in 2021 and recently came back to Mumbai with her kids. The actor has said in multiple interviews that he is worried that his kids' education in Dubai is suffering.

Advocate Pradeep Thorat representing Nawazuddin told the Bombay High Court that the actor was unable to trace his children in Dubai and hence, had filed the petition, as per an IndiaToday.in report. Thorat said, "That was the only reason that a habeas corpus was filed. I am aware of the limited relief that I can get in this petition. He has not seen his children physically. This is his limited concern. After that I will withdraw the petition."
Advocate Shikhar Khandelwal representing Aaliya Siddiqui said that the actor is free to meet his children. As per the same portal, he said to the Bombay High Court, "My client is willing to settle the matter. But when she is living with the children at the actor's mother's residence, then how is it possible that he does not know where they are? He is very much free to meet his children. He is the one who is not meeting them."

Nawazuddin and Aaliya are due to meet before the court on March 27 in another case in which she has requested the Bombay High Court to quash the FIR registered against her by the actor and his family. It is expected that the two parties could reach an amicable settlement then.
READ | Inside pics of Nawazuddin Siddiqui's luxurious Mumbai bungalow Nawab, now at the centre of a property dispute