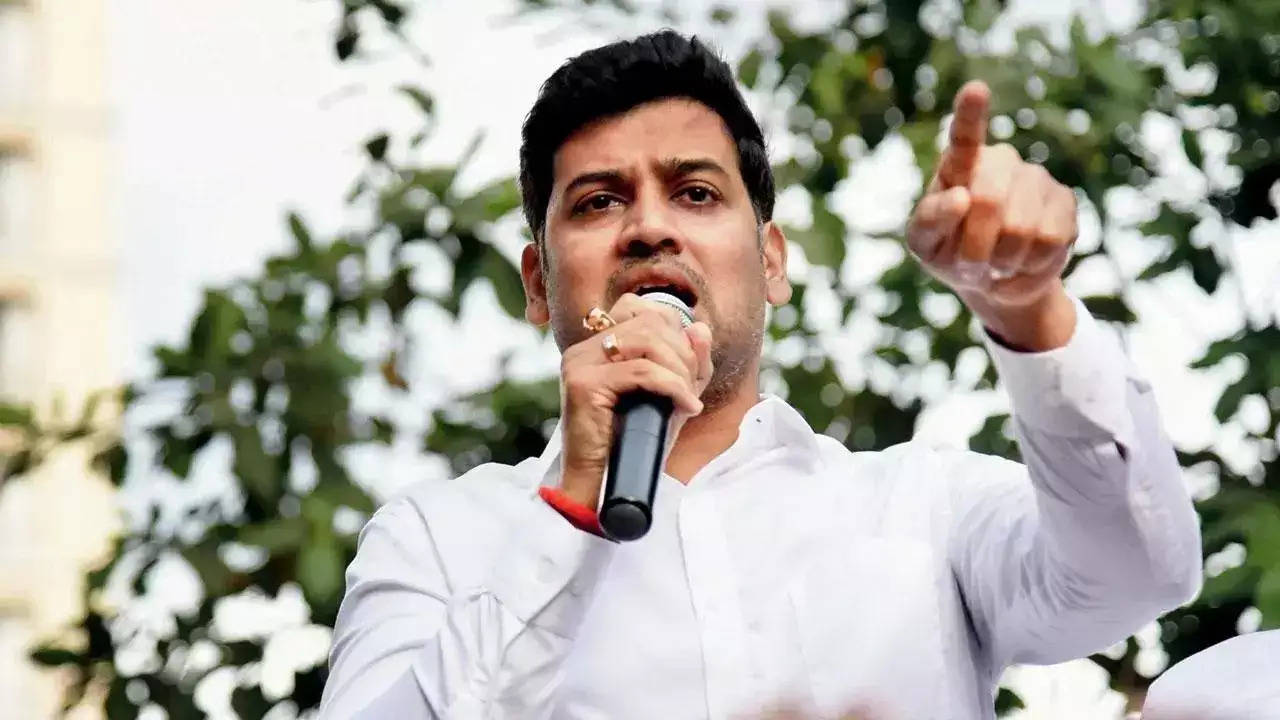 THANE: Nationalist Congress Party leader Anand Paranjpe on Monday took exception to Kalyan
Lok Sabha
MP Shrikant Shinde, son of
Maharashtra
Chief Minister Eknath Shinde, celebrating his birthday at a police station and distributing uniforms to personnel there at the event.
Shinde celebrated his birthday at a police station in Thane on February 4 in the presence of some senior officials from the region.
In a video message, Paranjpe sarcastically said Maharashtra Deputy Chief Minister Devendra Fadnavis, who heads the home department, and state Director General of Police Rajnish Seth must make such celebrations a rule so that personnel get uniforms for free and in time.
Paranjpe, the Thane unit chief of the NCP and a former Lok Sabha member, mockingly said such a move will reduce the burden on the state exchequer and also keep all political parties happy.
(With PTI inputs)