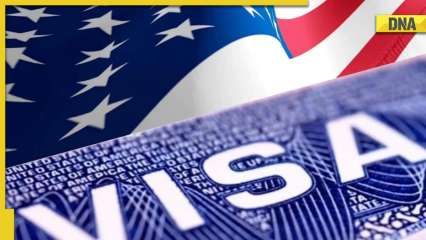 In light of the fact that the current waiting time for a US visa in India is over 800 days, the US embassy in India announced on Sunday that Indian citizens travelling overseas may schedule a visa appointment with the US embassy or consulate at their destination. The US embassy has also taken steps, such as setting up priority interviews for first-time applicants and boosting the size of the consular personnel, to help with the backlog.

The United States is sending a team of consular officials to India and making its other foreign embassies, including those in Germany and Thailand, available to Indian visa applicants, according to a statement sent by the embassy to the news agency PTI.
The following are the top things you should know:
The United States Embassy in India said today that Indian citizens who want to apply for a business or tourist visa may do so at any of the United States' embassies or consulates across the world.

Additionally, US consulates in Mumbai, Chennai, Kolkata, and Hyderabad have begun holding "special Saturday interview days" to assist first-time applicants.

As the number of applications was low during the Covid pandemic, many employees at the US embassies were let go. 

The lifting of Coronavirus-related travel restrictions resulted in a major increase in visa applications from India.

A new round of hiring will be announced by the US by summer.

Thailand, for instance, is capable of issuing B1 and B2 visas, according to the embassy.

The application for renewing a US visa can be submitted through a dropbox. They won't have to appear in person for another biometric evaluation since their biometrics have already been submitted to the US government.

The US embassy in Mumbai is preparing a multi-pronged approach to reduce the backlog of visas issued to Indian students this year.

In addition to increasing consular staff, the US has also announced special interviews for first-time visa applicants in an attempt to reduce the backlog in visa appointments.

Over 2,50,000 additional B1/B2 appointments were released two weeks ago by the US mission in India.
Also, READ | Delhi-Meerut RRTS: QR code-based tickets, NCM card to be used for travelling in rapid rail, details inside