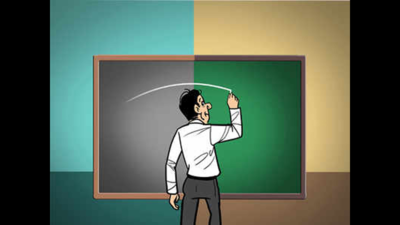 MANGALURU: Due to the issue of paucity of teachers in state government schools, the Sri Kshetra Dharmasthala Rural Development Project has appointed teachers on the basis of honorarium, in 750 schools, under the directions of Dharmasthala Dharmadhikari D Veerendra Heggade.
SKDRDP executive director L H Manjunath said that Heggade has understood that the role of education is significant in rural development, and that there was inequality when it comes to education in rural areas.
He said though governments have implemented several programmes to get rid of this inequality, there is still a void to be filled. To overcome this, Heggade had implemented the Jnanadeepa Education Programme, three decades back.
After studying the student teacher ratio, teachers are being appointed where there a dire necessity.
This will enable rural students get the required education. Stressing that it is a temporary arrangement, Manjunath said the salaries of the teachers will be borne by SKDRDP. Till date, the project has spent close to Rs 11 crore on salaries or honorarium.
Through the Jnanadeepa Education Programme, efforts are being done to bring back children, in the age group 6 to 14, to school, by understanding the reasons why their education was discontinued, and to also eradicate child labour. Also, efforts are being made to bring back children who had left school after the primary level, and make them join higher primary schools.
FOLLOW US ON SOCIAL MEDIA
FacebookTwitterInstagramKOO APPYOUTUBE