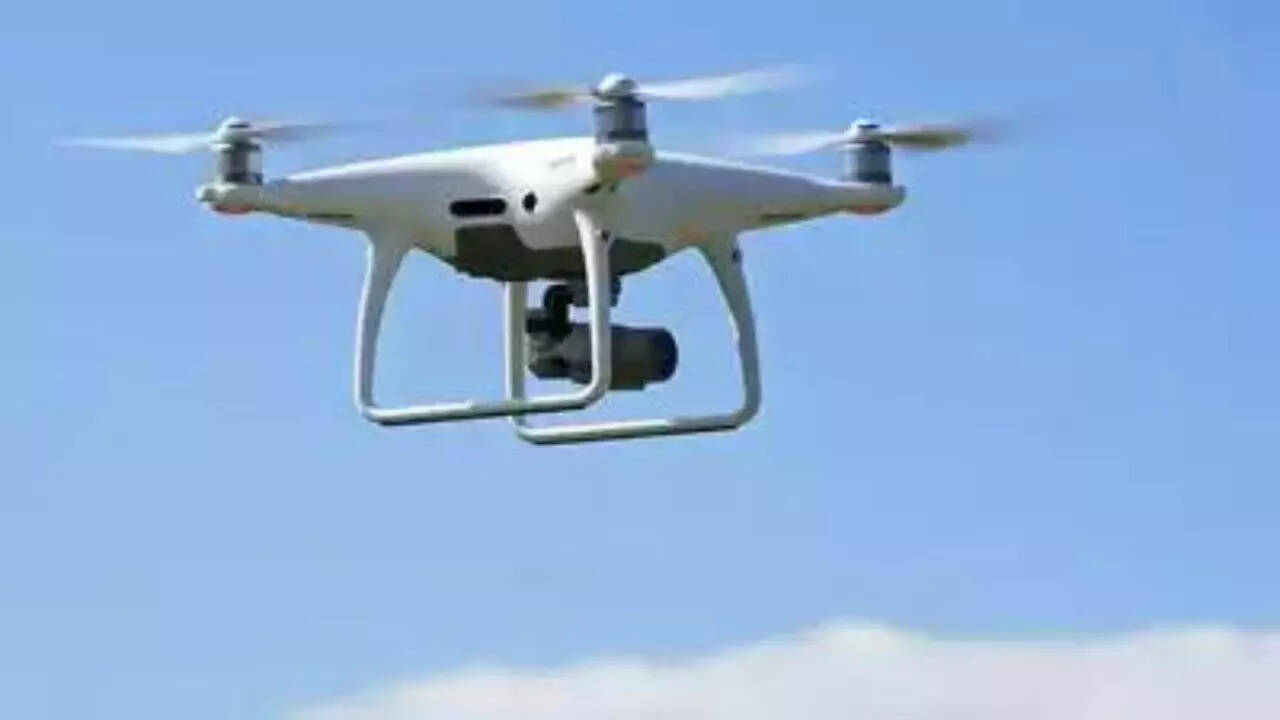 MANGALURU: As part of their social responsibility, a team from the Centre for System Design (CSD), NITK Surathkal has assisted the Karnataka Forest Department in searching for and tracking wild elephants in the Subrahmanya forest range. The team used 'aerial thermal imaging' technology through drones, to track wild jumbos inside the reserved forest.
The forest department had launched an operation to track elephants after an attack that killed two people in Kadaba taluk. Pruthviraj U, assistant professor, department of water resources and ocean engineering and part of CSD, told TOI that they had received a request from Dr Dinesh Kumar Y K, deputy conservator of forests, Mangaluru division, for tracking jumbos.The tusker was captured on Thursday.
The forest department was team led by Dr Dinesh Kumar, DCF, Mangaluru division, along with the tracking and medical team of chief veterinarian Dr Mujeeb and thermal camera drone team from CSD, NITK Surathkal, and others, who worked day and night for three days straight to capture the wild elephant in Kadaba taluk. NITK Surathkal team comprised of Shanker, Mohith, Manish, Abhijith, and Rakshith with the guidance of Pruthviraj U and Gangadharan K V, coordinator of CSD.
On explaining how thermal cameras helped in tracking rogue jumbos, Pruthviraj said that thermal cameras are perfect for tracking elusive animals and people, as they can detect the heat signatures they emit. They operate by detecting infrared radiation and can produce images in complete darkness, smoke, dust, and fog. They are commonly used in wildlife monitoring to track and monitor animals in the wild.
The drone team of CSD, NITK Surathkal assisted the rescue team in scouting the elephant using aerial thermal imaging during both day and night by capturing the heat signatures of the elephant in the forest. Once the elephant was inside the capture structure, the capture team sedated it using a tranquilizer. The capture team then quickly secured the sedated elephant and safely transported it to load into the cage with the help of five of the tamed jumbos.
According to Pruthviraj and his team, academic institutions have a societal obligation to promote knowledge and community involvement for the betterment of society. For the past ten years, CSD has been working with the Forest Department to encourage sustainable forest management and conservation through combined research, field studies, and data gathering.