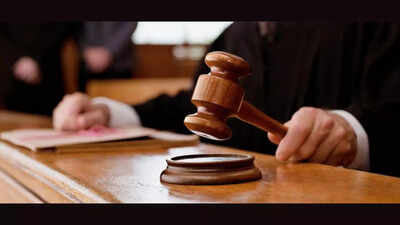 BENGALURU: The high court on Friday directed the state authorities to take appropriate action and not permit the use of loudspeakers/public address systems and other sound-producing instruments between 10pm and 6am at religious places and pubs.
A division bench headed by chief justice Ritu Raj Awasthi also asked the authorities to carry out a special drive to prevent misuse of such equipment.
An action-taken report has to be submitted, the bench observed while adjourning the hearing by three weeks.
Earlier, the government advocate submitted that no permanent licences are being issued for the use of loudspeakers/public address systems, as apprehended by the petitioners. He said permissions are only being issued under rule 5 of the Noise Pollution (Regulation and Control) Rules and under section 37 of Karnataka Police Act. The court was told that in special circumstances such as religious and cultural functions and festivals, permission can be granted for using such equipment between 10pm and midnight.
The government advocate also stated that following the rampant usage of loudspeakers, the chief minister held a meeting and decided to constitute committees at various levels, involving police, representatives from the local authority and KSPCB.
Recording his submissions and the status report, the bench noted that it clearly means loudspeakers/public address systems can't be used between 10pm and 6am. "We are being informed that loudspeakers are being used in various religious places such as mosques, temples (including government-controlled Muzrai ones), gurudwaras and churches, and other places like pubs and restaurants. The authorities concerned shall take appropriate action and they shall not permit loudspeakers and other instruments producing sound above the permissible decibel levels from 10pm to 6am," the bench stated.
FOLLOW US ON SOCIAL MEDIA
FacebookTwitterInstagramKOO APPYOUTUBE