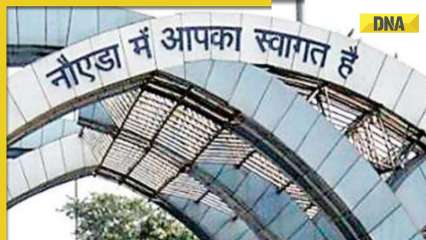 Noida news: Section 144 extended in Gautam Buddh Nagar till March 31; details (file photo)
Noida news: Section 144 of CrPc, which was imposed in Gautam Budh Nagar district including Noida and Greater Noida till February 28, has been extended till March 31. The decision has come into force with immediate effect.

It has been taken in view to maintain law and order and ensure adherence to Covid rules during upcoming festivals including Holi, Gautam Buddh Nagar Police Commissionerate has said in a statement.

The statement further said that if any person tries to violate the rules in the district, strict action will be taken against him under Section 188 of IPC. Section 144 prohibits the assembly of more than 4 people in an area.
आगामी पर्वों/कोविड-19 प्रोटोकाल के दृष्टिगत जनपद में निषेधाज्ञा अंतर्गत धारा-144 सीआरपीसी के अंतर्गत सुरक्षा के दृष्टिगत दिनांक 01.03.2023 से दिनांक 31.03.2023 तक लागू  उल्लंघन करने पर धारा-188 IPC के अंतर्गत कार्यवाही की जायेगी। pic.twitter.com/Z7cBi0GTsR
— POLICE COMMISSIONERATE GAUTAM BUDDH NAGAR (@noidapolice) March 1, 2023
READ | Gurgaon: Man who stole G-20 flower pots arrested, here's what happened