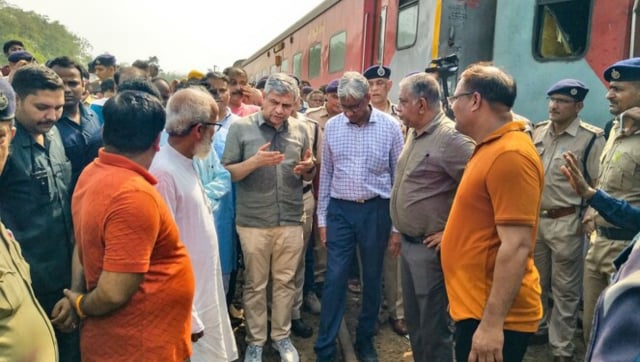 Railway Minister Ashwini Vaishnaw said on Sunday that the tracks destroyed during Saturday's horrific Odisha train accident will be repaired as soon as possible and rail services in the affected sector will be restored by Wednesday.
"The root cause of this accident has been identified. PM Modi inspected the site yesterday. We will try to restore the track today. All bodies have been removed. Our target is to finish the restoration work by Wednesday morning so that trains can start running on this track," the minister was quoted as saying by ANI.
At least 288 people have been killed and around 803 injured in a horrific three-train collision. The crash involved the Bengaluru-Howrah Superfast Express, the Shalimar-Chennai Central Coromandel Express, and a goods train.
Meanwhile, In the wake of the Odisha train accident that has led to the cancellation of several scheduled trains, the Ministry of Civil Aviation issued an advisory to airlines to monitor any abnormal surge in airfares to and from Bhubaneswar and other airports in the state.
"Further, any cancellation and rescheduling of flights due to the incident may be done without penal charges," the advisory added.
Earlier, Prime Minister Narendra Modi, who arrived at Balasore on Saturday afternoon to review the situation, has said that those found to beguilty will be severely punished.
In view of the situation in Odisha's Balasore, several trains have been cancelled to bring things under control.
Development Commissioner, Odisha said in a statement, "Since other trains will be stopped in districts falling on affected routes, Collectors have been asked to ensure that all the passengers stay safe. They have been told to provide them with whatever facilities are required including water, sanitation, security, food etc at places where such trains may have stopped. Funds to be met from CMRF."
(With agency inputs)
Read all the Latest News, Trending News, Cricket News, Bollywood News,
India News and Entertainment News here. Follow us on Facebook, Twitter and Instagram.