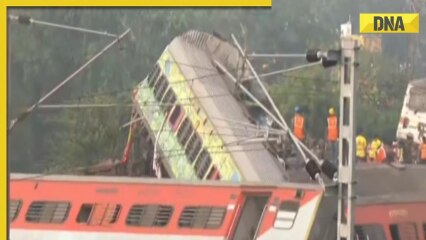 The Odisha train accident has till now claimed 288 lives, with dozens of people still feared trapped inside the overturned train carriages and the unimaginable wreckage from the mishap. However, it has been revealed that the "root cause" of the accident has now been identified.

The Commissioner of Railway Safety has completed its inquiry into the tragic train accident in Odisha's Balasore district and the root cause has been identified, said Railway Minister Ashwini Vaishnaw on Sunday, as per IANS reports.
Vaishnaw, who was there at the accident spot and supervising the restoration work, said, "The Commissioner of Railway Safety has completed his inquiry and will submit the report soon. The clear root cause of the tragic train accident has already been identified."
However, he did not reveal the cause behind the accident, which killed at least 288 people and left over 1,100 people injured. It is expected that once the report is presented in front of the authorities for further proceedings in the case.

As per the instruction of Prime Minister Narendra Modi, who inspected the accident site on Saturday, restoration work is going on in full swing and the restoration will be completed by Wednesday morning, the Minister said.

In a statement, South Eastern Railway (SER) said all 21 coaches which capsized and derailed have been grounded. Now the site is being cleared from bogie/wheelsets and other components. "Three goods wagons and locomotive grounding work is going on. Track linking and OHE work is going on parallel," it said.
The Odisha train accident took place when the Coromandel Express passenger train crashed into goods train in the Balasore district, derailing multiple compartments. The accident worsened when a third train rammed into the derailed carriages, leading to excessive damage.

The opposition has argued that the Kavach train safety system could have prevented the accident, but experts believe that the cause of this mishap is human error.

(With IANS inputs)

READ | Coromandel Express accident: Railways releases temporary helpline numbers