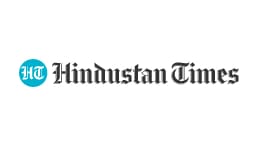 A video was doing rounds on social media on Sunday showing a group of drunk men brandishing rifles, dancing and playing loud music in the middle of an elevated road in Uttar Pradesh's Ghaziabad district. The UP Police, in a statement, said that they identified the car and its owner. An FIR had been registered and further action was being taken against the people in the viral video, they said.
The video, shot on a mobile phone, showed about a few men getting out of a luxury car – a Toyota Fortuner, as attested by the police – drinking alcohol and dancing to loud music in the middle of the elevated road in Indirapuram area of Ghaziabad, showing off their rifles as they posed in front of the camera.
Watch:
Four to five young individuals were seen blocking the road, consuming alcohol as well as brandishing weapons. The police took cognisance of the incident, said Indirapuram ACP Swatantra Singh. The car's number plate was scanned and the driver was identified as Raja Chaudhary, a resident of Chiranjeev Vihar. A case has been registered against him and the police are trying to locate him, he added.
The elevated road in Indirapuram is a10-km long stretch, connecting Ghaziabad's Raj Nagar Extension to UP Gate at the Delhi border. It was inaugurated in March 2018.
Earlier this week, the life of a head constable of the Ghaziabad traffic police was endangered after he was dragged by a car for about two kilometres in Indirapuram by three men in a car whom the constable had tried to stop for not wearing seat belts. Two of the suspects were arrested and booked for attempted murder.