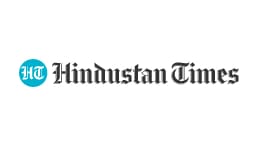 Patiala violence: Police said it was in talks with the chief of the local Shiv Sena, one of the two groups involved in clashes.
Clashes erupted near a Kali temple in Punjab's Patiala on Friday after two groups threw stones and brandished swords at each other. The clashes involved a procession led by the Shiv Sena under the supervision of state unit chief Harish Singla.  Deputy superintendent of police (DSP) Mohit Malhotra told news agency ANI the Sena's procession did not have permission for a march. 
Large numbers of police personnel were deployed to settle rising tensions and maintain law and order in the city.  Police reportedly fired in the air to disperse the crowd and at least two people are believed to have been injured.
"Seeing the problem of law and order, police have been deployed. We are speaking with Shiv Sena's chief Harish Singla as they don't have any permission for the march," Malhotra said.
Visuals of the clash shared by ANI showed two groups of turbaned men – some waving flags and others carrying swords – in a hostile face-off with each other.
As the video pans out dozens more are shown gathered around, with groups of police officers seen as well.
The 56-second video shows some cops chasing after some of the protesters.
It also shows people throwing stones from the roof of an unidentified building.
Chief minister Bhagwant Mann called the violence 'unfortunate' and said his government – the newly-elected Aam Aadmi Party – would will not allow disturbances in the state.
"The incident of clashes in Patiala is deeply unfortunate. I spoke with DGP… peace has been restored in the area. We're closely monitoring the situation and won't let anyone create disturbances… Punjab's peace and harmony are of utmost importance," he tweeted.
With input from ANI