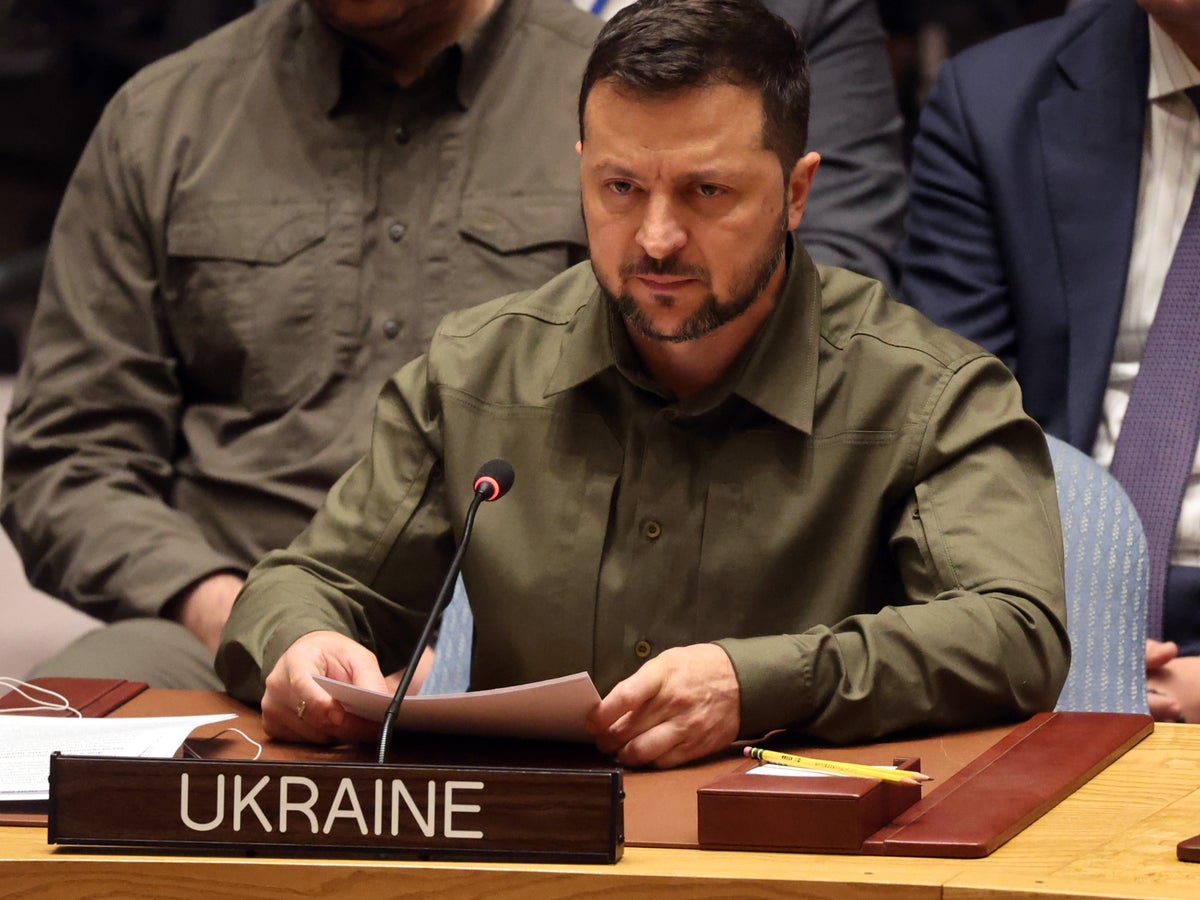 Zelensky says 'Russian society has raised a second Hitler' in attack on Putin
Russia fired deadly missiles across six cities in Ukraine this morning with two reported dead, fatalities are expected to rise as dozens are trapped under rubble.
The strikes coincided with the International Day of Peace and United Nations General Assembly summit in New York where President Volodymyr Zelensky delivered a speech and presented a 'peace formula'
Putin's troops targeted the southern city of Kherson, Kyiv, the Slobidkysi district of Kharkiv, Cherkasy in central Ukraine, an industrial zone in the region of Lviv and the northwest city of Rivne.
Moscow targeted commercial and residential buildings, injuring atleast 21, as well as a nine-year-old girl. Blazing fires are causing further damage
The attack comes as Poland said they will stop providing Ukraine with further weapons in their military efforts against Russia.
Polish Prime Minister Mateusz Morawiecki said the decision was not related to a temporary ban on Ukrainian grain imports despite the escalation of diplomatic disputes.
Morawiecki said: "We are no longer transferring any weapons to Ukraine because now we will arm ourselves with the most modern weapons," he said in an interview on the private TV broadcaster Polsat News late Wednesday.